Penny Min Ferguson, Nala the Koala, Penguin Random House Australia, September 2020, 24pp., RRP $17.99 (hbk), ISBN 9781760898830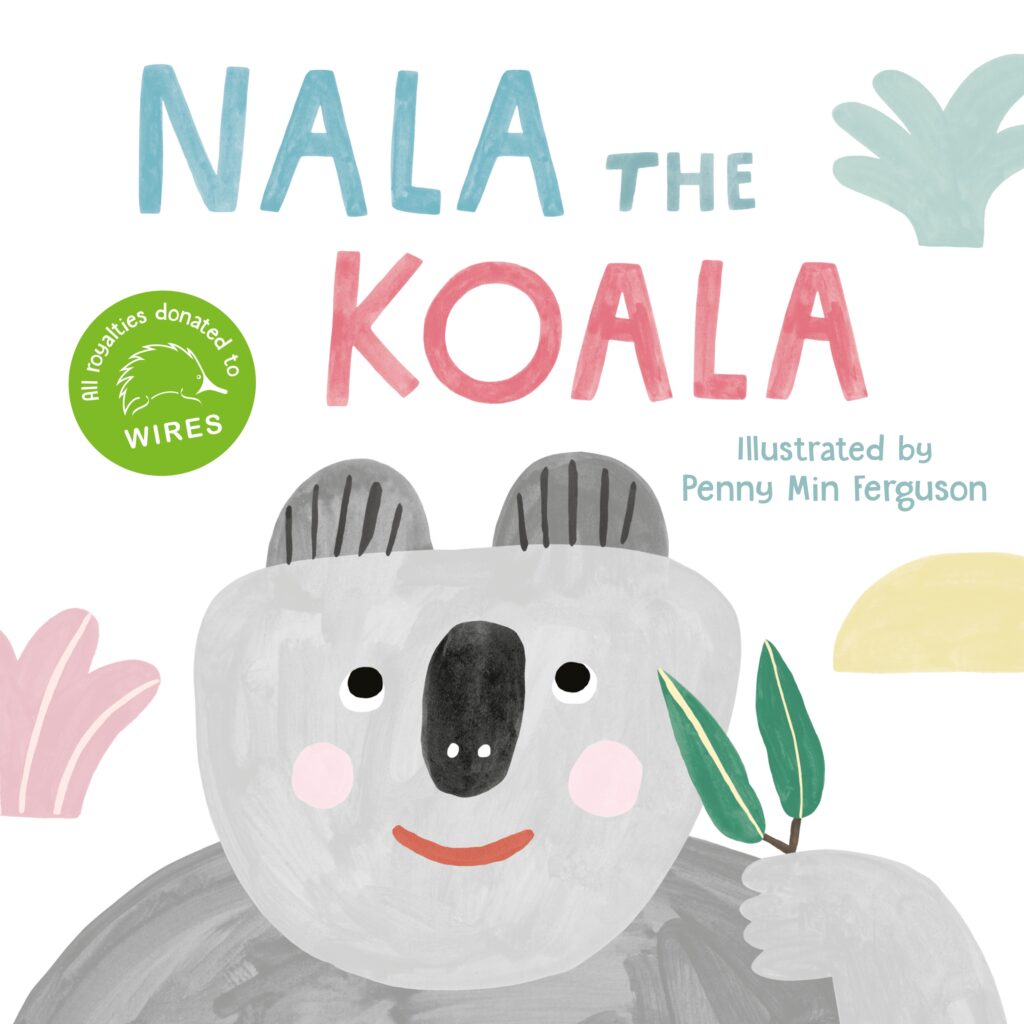 The loss of koala habitat, and its consequences, are tough topics to talk about with young children. In this book, very simple text leads us through the journey of one koala looking for a new home.
Nala looks sad as she walks along, swag on her back, seeking a place where she can live. She finds a beach, a street, a farm. Not for her. She meets a kangaroo and then an echidna. But she needs a different kind of place. Things get worse, but then she finds a tree. Even better, there are friends there, replanting the bush, and caring.
The illustrations are simple and quirky, with soft colours borrowed from the natural environment, on a strong white background.
The minimalist text comes from the good people at WIRES, which is where all royalties from this book are donated. This is a gentle story with a strong message.
Reviewed by Marita Thomson