Elizabeth Fensham, My Dog is a Winner, University of Queensland Press, September 2020, 200pp., RRP $14.99 (pbk), ISBN 9780702262951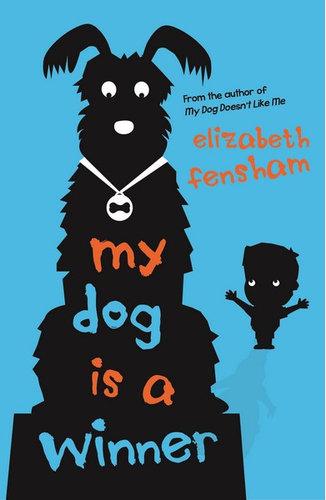 Whenever I pick up an Elizabeth Fensham book, I always feel like I'm in good hands and this one is no different. Following on from My Dog Doesn't Like Me and My Dog Gets a Job, we now have My Dog is a Winner. It follows the trials and tribulations of Eric Bright and his dog, Ugly. If this is the first time you've met Eric and Ugly, don't worry, you'll soon learn that Eric is a likeable, empathetic kid who, with his faithful canine friend, has a knack of knowing how to solve problems of those around them… even if it takes them a while to work out how.  
Like the problem with Maryam, a new girl from Syria who hides under the desk, until, with Ugly's gently persistence, she eventually finds the courage to come out. But the problem Eric faces this time is really tough. Eric's cranky and sometimes mean older sister, is sad at having no friends, and even Ugly has lost his bounce, so Eric comes up with an ingenious solution that will hopefully help them both. This story is full of heart but isn't schmaltzy or overdone. It is a measured and sweet.
Reviewed by Deborah Abela