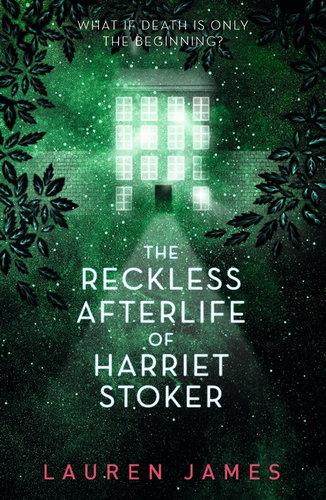 Lauren James, The Reckless Afterlife of Harriet Stoker, Walker Books, September 2020, 432 pp., RRP $19.99 (pbk), ISBN 9781406391121
Harriet Stoker is photographing an abandoned building after dark for a university project, when she plunges to her death. This is just the beginning of Harriet Stoker's afterlife. The energy released by her death awakens the other ghosts who reside in the building and from them she learns that if she ever tries to leave, she will disintegrate. But she can think of nothing more than seeing her gran, with whom she has lived since her parents died years before. She learns from the other spirits that each of them has a power and she hopes that her own power, when it manifests, might in some way help her to leave the building. But her power isn't coming in quickly enough, so she does a deal with the Tricksters, spirits who are banished to the basement, and that is when her recklessness truly escalates and she finds herself out of control. 
Felix, Kasper, Rima and Leah who first welcomed Harriet into their fold are a tightknit group and give Harriet the benefit of the doubt – dying is quite a shock, after all. However, they begin to realise that not only is Harriet not interested in their friendship, but also that their lives – or rather, their deaths – will be changed forever because of her. In fact, Harriet's death, although she doesn't know it, is entwined in a much bigger story that could destroy them all.
Told from multiple points of view – those of Harriet, the four friends and a mystery narrator – the book initially feels like an upper-middle grade novel but as Harriet Stoker's character develops, it becomes clear that she is an anti-hero and that the book is in fact, a paranormal YA thriller. Harriet Stoker's motivations are difficult to comprehend until her past becomes clearer but the question lingers throughout as to whether she will redeem herself.
The book explores themes of fear as a necessary human emotion, the headiness of power, fitting in, cruelty as a justification for crime, unrequited (same sex) love, and reincarnation. There is some violence, gore, and a brief (perhaps unnecessary) sex scene but the book is not overly graphic and what there is lends itself to Harriet's character and the negative forces around her. The story lags somewhat in the middle, but the premise is intriguing enough to carry the reader through to when it later picks up and then begins the unravelling of its very clever, unpredictable end.
A thrilling, clever YA novel.
Reviewed by Pamela Ueckerman