Kaliah Tsakalidis (text) and Ross Morgan (illustrator), Molly Moores has a House Like Yours, Little Book Press, August 2020, RRP $16.99 (pbk), ISBN 9780648591566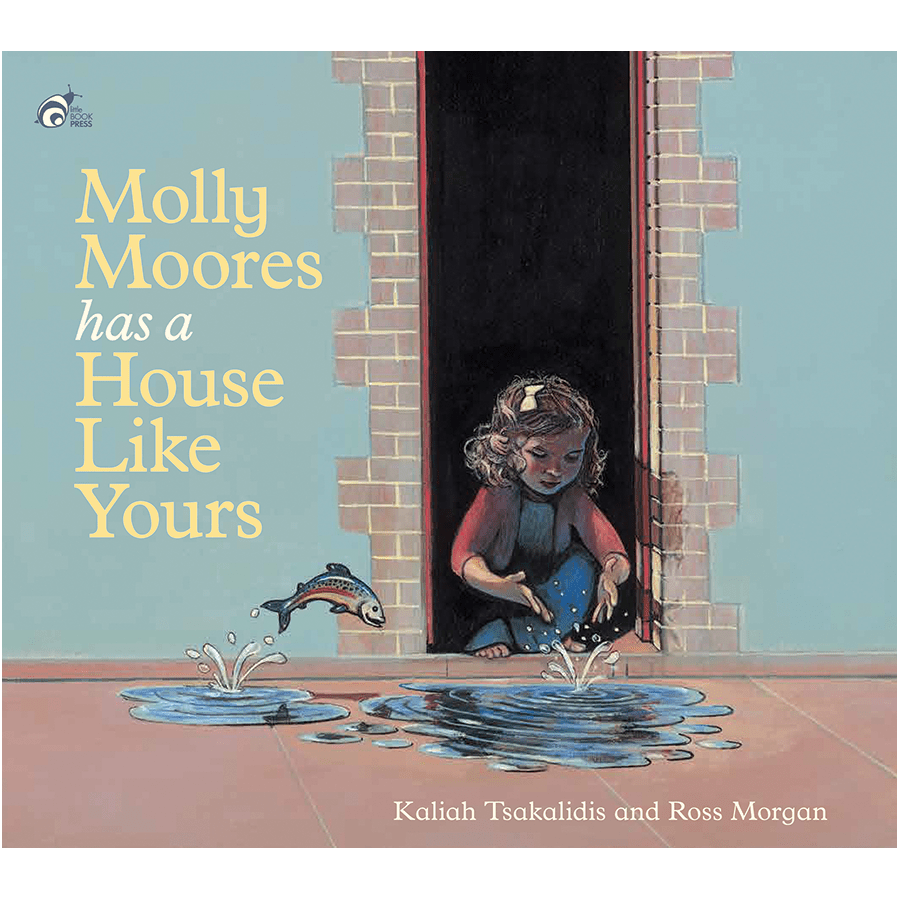 Molly Moores has a House Like Yours was first published as part of the Raising Literacy Australia' s Emerging Author and Illustrator Mentoring Program. Under their mentorship, author Kaliah Tsakalidis and illustrator Ross Morgan have created two picture books, which will be included respectively in Raising Literacy Australia's 2021 and 2022 Preschool Reading Packs and given free to 23,000 South Australian preschool children.
This, their first collaboration, is a beautifully illustrated rhyming tale of imagination, belonging and change.
There is a child named Molly Moores, who has a house that's just like yours…
with walls and windows and a timber floor.
And a path that leads to a creaky door.
Ross Morgan's gloriously textured illustrations using acrylic and ink on canvas are infused with dancing light and deep shadow, detailing an instantly recognisable world that comes alive with unexpected and wondrous things. Young readers will be fascinated by the blend of imaginative wonder and suburban familiarity displayed in each full-colour double page spread.
Throughout the tale, young readers are regularly reminded of the similarities they share with Molly, between her home and theirs, before being presented with an imaginative twist.
It's a colourful world for Molly Moores, who has a house that's quite like yours…
with a fridge and stove, glasses and mugs, a place for bowls and hooks for the jugs.
But there's a difference and it's a winner.
Molly has clowns who come to dinner!
This picture book offers a wonderful glimpse into a world of childish glee and imagination whilst inviting young readers (4-8 years) to consider their concept of home and their shared experiences. By the end of the story readers have an opportunity to consider the more difficult and sometimes confronting idea of change. This title will delight and intrigue children and is sure to become a real favourite with early years and primary educators.
Reviewed by Lisa Hoad