Liz Ledden (text) and Gabriella Petruso (illustrator), Walking Your Human, Larrikin House, February 2021, 32 pp., RRP $24.99 (hbk), ISBN 9780648894513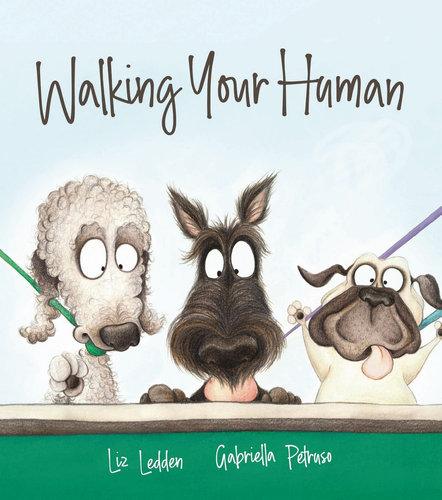 What a great picture book about different dogs taking their human for a walk. I love it. The reader learns why dogs pull their walkers' arms off, what are the important things to see and do, how they protect their humans but sadly the dogs don't talk about the need to pick up after their toileting.
Both the simple verbal text and pictures are full of humour and will appeal to all age levels: whether it be the adult who recognises the many situations which happen during a dog walk, the very young child who interprets words and pictures within their experience level or the independent reader who just enjoys the fun. There is sure to be interesting discussions after reading: the human does need encouragement to go out! It's superficially a simple book but one with many levels of complexity.
I have loved re-reading this book and it will remain on my shelves for a long time. All libraries – school, public and home – should have this title.
Highly recommended
Reviewed by Maureen Mann