Norman Jorgensen, author of The Wreckers' Revenge, answers some questions about his book. We thank him and Fremantle Press for this interview.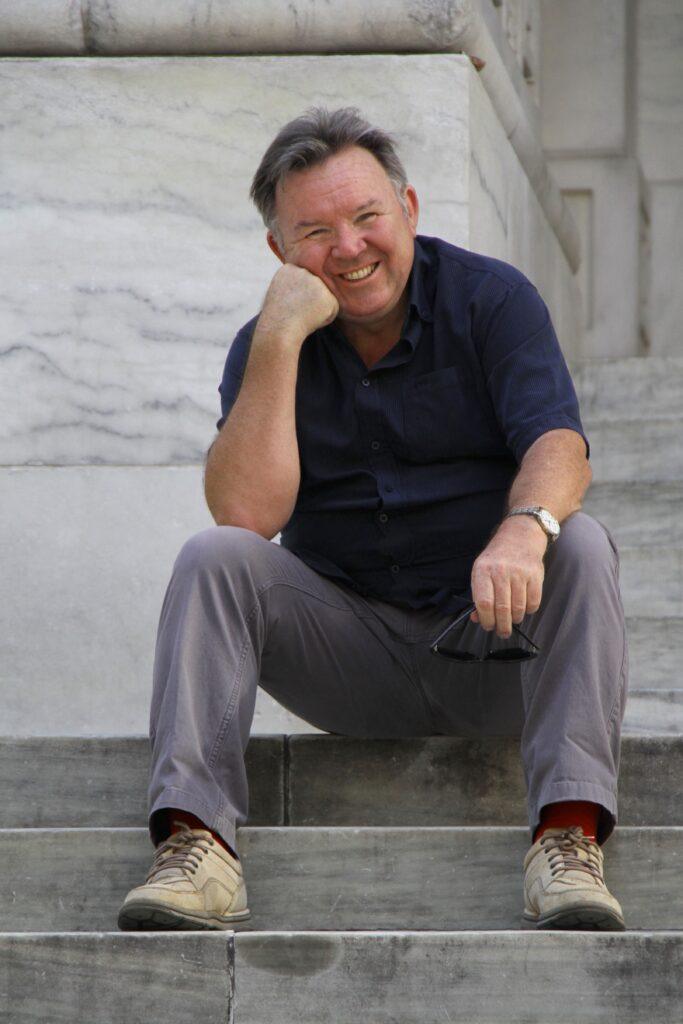 A lot of research went into this book. What was your process? Did you find the information mostly from books or did you immerse yourself in the period, you know — ask someone to whack your bare bum with a birch so you could accurately describe what it felt like — that sort of thing?
I've had a lifetime reading sea stories and historical novels, I've watched countless movies set in the past, I visited all the sites mentioned in the story, I trawled Trove newspapers and the State Library of Western Australia's Pictorial Collection, and I just about wore out Google and Google Images with constant referencing. After all that, writing a sea story set in 1898 was almost second nature to me.
I certainly didn't get anyone to whack me, as I'm old enough to have experienced corporal punishment — as it was called back then — and remember all too well what a cane across the bum feels like. I just magnified the effect somewhat for the sake of my poor hero, Red. Sorry, Red, it must have hurt like hell.
The accuracy of the sailing scenes came about from when I was young, and my father and I built a dinghy and spent years sailing together on the Swan River and off the coast. I quickly learnt all the sailing terms, how to trim sails, handle sheets, and how the winds and currents affect the boat. We were caught in storms on several occasions and once both nearly drowned when we were washed way out to sea. Imagining Red in similar circumstances after that all-too-frightening event was not too difficult.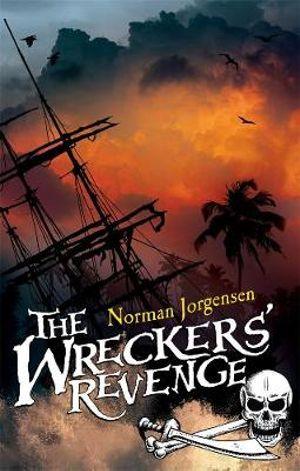 There are some violent depictions in the book which are accurate and totally appropriate for the time. Were you ever tempted (or asked) to tone down the violence, death, etc. to fit with a contemporary audience?
All the time I'm writing, I'm continually reminding myself that I am creating the story as a 12-year-old boy writing for other 12-year-olds. I can't think of any kids I know who are bothered by the violence, even though their parents and teachers might object to the scenes, but they are not my audience. This is a journey that excludes adult overseers, and it involves Red having to face horrible events and grow stronger because of what he sees and experiences. As you said, the scenes were appropriate for the times. I want my readers to really believe they are back there in 1898 along with The Black Dragon's crew and experiencing precisely the same emotions as Red does.
I noticed and appreciated the inclusion of some strong female characters in this typically male-dominated period. Were either Anna or her mother based on your historical research?
Anna's mother, Mrs Crawford, was based on Anna Leonowens, the Anna from The King and I, the 1951 Rodgers and Hammerstein musical set in Siam. Her maiden name was Anna Crawford, and she was a real person who taught King Mongkut of Siam's children English lessons. I read that she ended up in Perth and opened a school, so I made her a fictional character in Red's adventures.
Red's mother, Mary Read, was based on my own mother, Barbara, who lived in Broome and raised four boys. I gave her the same name as the famous female pirate who sailed with Anne Bonny and Captain Jack Rackham, and I made her as tough as any pirate.
Is this the last adventure of Red Read? Or are we to expect another exciting instalment?
I've been working on Red 3, as I call it, and have Red and the Captain and crew take Mrs Crawford back to Siam before they head to China and get involved in the bloody and brutal Boxer Rebellion that raged through the country in 1899 to 1900. The Boxers were storming throughout the land, killing foreigners and Christians, so the crew have to try and rescue a group of besieged and trapped missionaries. Will they succeed? Will Red finally take one risk too many? Be watching for the next thrilling episode.
Read Renee Mihulka's review here.