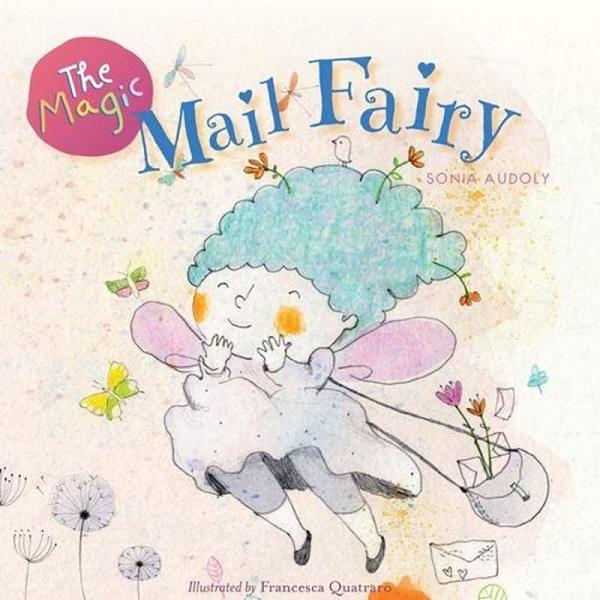 Sonia Audoly (text), Francesca Quatraro (illus.),  The Magic Mail Fairy,  Little Steps Publishing,  1 Oct 2017,  36pp.,  $14.95 (hbk),  ISBN: 9781925545524
In the electronic age, letter writing seems to be a dying art. However anyone who grew up in the days before email and Snapchat would remember the excitement of receiving a handwritten letter, addressed just to you.
For Nina, that excitement is enhanced when she visits her Great Aunts, because not only do they have regular mail, they have Fairy Mail! The Magic Mail Fairy actually lives quite close to their house, and although she is often out delivering mail, the fairy always finds time to reply to Nina's handwritten letters, responding with gems of wisdom such as "I believe in you" and "always have fun."
When Nina has to stay with her Great Aunts for an extended period while her mother has a new baby, the Magic Mail Fairy encourages Nina to write a regular letter to her Mum, so that she doesn't feel so far away.
With special paper in the back of the book to encourage little readers to write their own notes to family and friends, The Magic Mail Fairy reacquaints readers with the magic of handwritten letters. The childlike illustrations are whimsical, and the story will delight readers aged 4-6. Based on a slight premise, the story has little depth, and can feel somewhat twee, but for children who believe in magic and fairies, and as a way to introduce the art of letter writing, this book could be just the thing.
Ironically, the Magic Mail Fairy has her own Facebook page, so you can send her a digital message also!
Reviewed by Kay Oddone