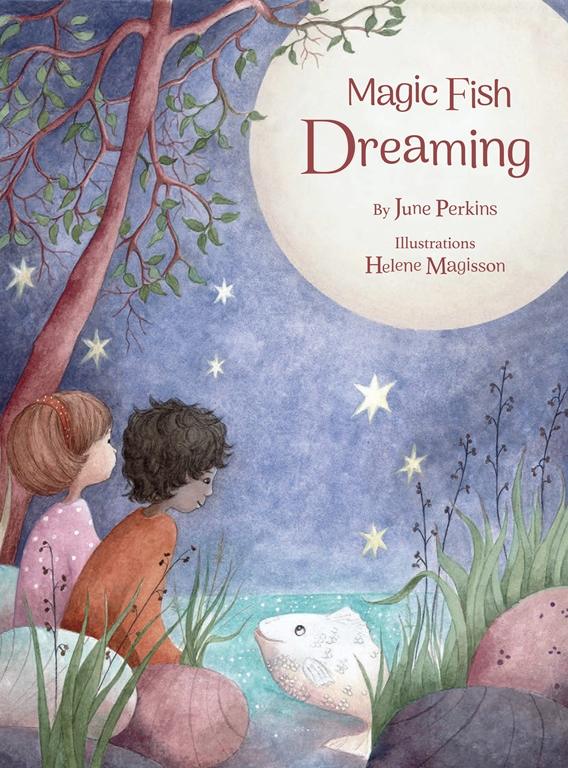 June Perkins (text), Helene Magisson (illus.), Magic Fish Dreaming, Gumbootspearlz Press, 8 Oct 2016,  48pp.,  $17.00 (pbk),  ISBN: 9780980731187
Helene Magisson's gentle, whimsical water colour illustrations cleverly capture the essence and magic at the heart of this collection of poetry by June Perkins. Drawing from the natural world of northern Queensland, Perkins explores such topics as the spirit of the cassowary, the dance of the geckos, night hunting of the tawny owl, a child's dislike of cane toads and the power of the elements using a variety of poetic styles.
Although Perkin's language and analogies may be a little sophisticated for the younger reader her ability to bring to life the spirit of northern  Australia is compelling.
Recommended for readers 6+.
Reviewed by Mem Capp