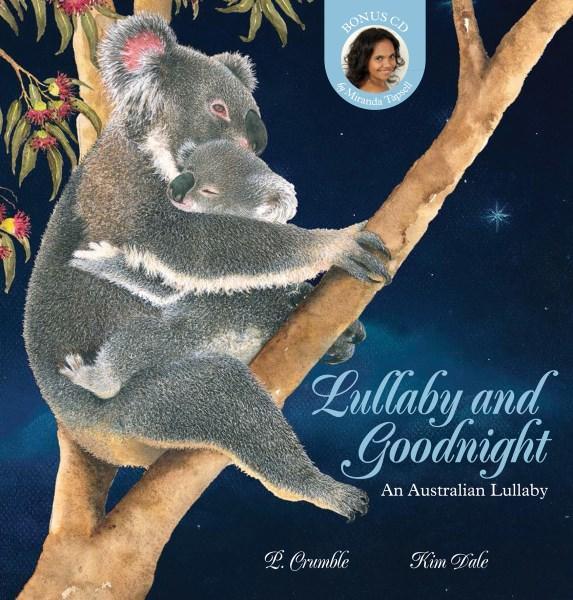 P Crumble (text) Kim Dale (illus.), Lullaby and Goodnight: an Australian lullaby, Scholastic Australia, Sept 2017, 24pp., $19.99 (hbk), ISBN 9781760276331
This is a beautiful picture book full of Australian animals, both parent and baby animals, getting ready for sleep. It is full of double page spreads, each one dedicated to a different native animal.
The text by P. Crumble is in rhyming couplets which lends itself easily to music and song and is a tender and sweet message of comfort and protection from the parent to the baby. Kim Dale's illustrations are stunning with superbly life-like animals depicted in relief against blue-black night time backgrounds dotted with stars and softly lit by moonlight.
A perfect book for a bedtime story, this text is accompanied by a lovely CD with words and music sung by Logie award-winning Miranda Tapsell to the tune of the Brahm's classic Lullaby and Goodnight.
Children in the baby to age 4 range will love going to bed hearing this book read to them, looking at the pictures, and then listening to the CD as they drift off to sleep.
Reviewed by Grace Nolan