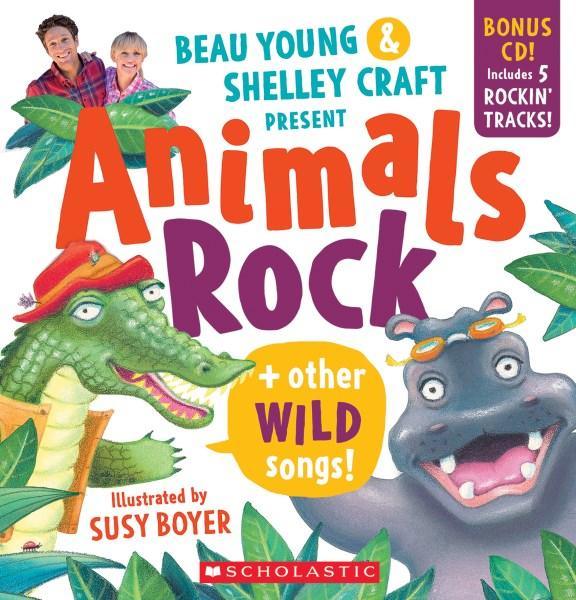 Beau Young & Shelley Craft (text) Susy Boyer (illus.), Animals Rock + Other Wild Songs!, Koala Books/Scholastic Australia, Sept 2017,  24pp., $16.99 (pbk), ISBN 9781743810538
Ginger Giraffe, Leonius Lion, Lila Horse and Gordo Gorilla are the four animals that make up the 'Animals Rock' band featured in this colourful and enjoyable picture book which is one of a series. The band sings about four different Africans animals: the lion, crocodile, giraffe and hippopotamus, all beautifully illustrated by Susy Boyer. The characters are amusing and have great expressions to capture the reader's imagination. Every illustration is full of energy and vitality with bright colours and close-ups of the main animals.
Children will enjoy the rhyme and rhythm of the words by well known surfer Beau Young and television personality Shelley Craft and will want to sing along with the band. The book comes with a fun CD of five original songs which 3 to 8 year old children will enjoy listening to.
Reviewed by Grace Nolan