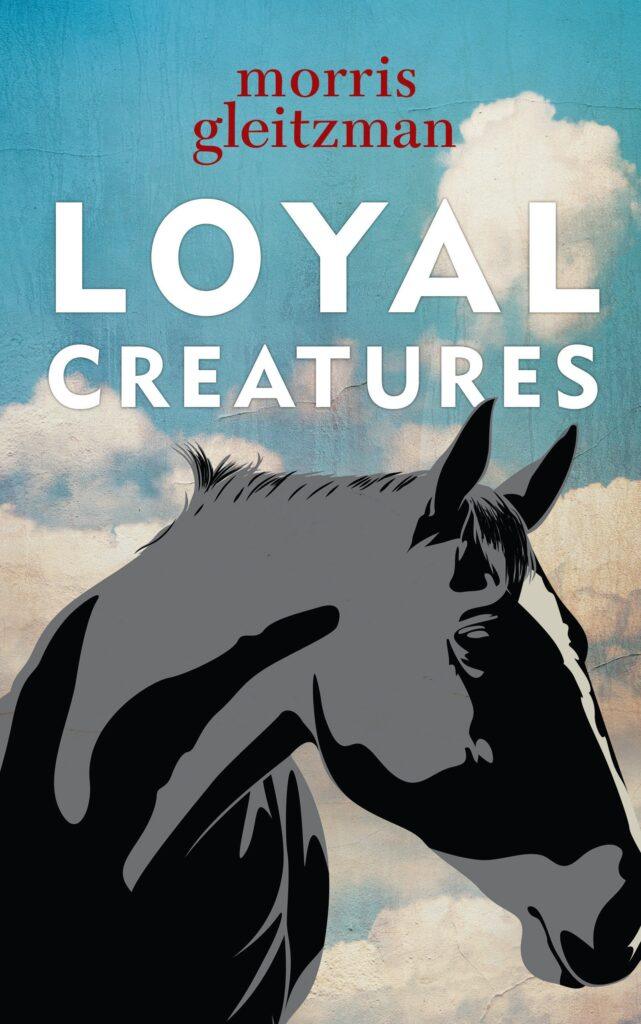 GLEITZMAN, Morris Loyal Creatures Viking, 2014 160pp $19.99 pbk ISBN 9780670077427 SCIS 1661285
It is the beginning of World War 1 and fifteen year old Frank Ballantyne wants to volunteer for the new Light Horse Regiment.  When his father receives a white feather in the mail, they both ride their horses, Daisy and Jimmy, to Sydney to volunteer even though Frank is underage.  Told in Frank's own colloquial style, complete with the Australian idioms of the day, this story is a convincing tale of war experience.  The innocence and enthusiasm of the young men who were part of the desert campaign in Egypt and Palestine where Frank and his dad are sent is told with realism and pathos as their big adventure turns into a baptism of fire.
At the end of the war Frank's battle is not over.  His loyal companion throughout it all has been his horse, Daisy, battle-scarred but resilient and trusting.  All the horses are now the property of the military and Frank is powerless in any decision-making.  The account of what happens to the surviving horses is shocking and heart-wrenching.  This is not a sentimental story in any way but real and thought-provoking and very moving particularly in the final chapters.  The insightful depiction of the relationship between the troopers and their horses, is drawn with compassion and understanding.  The injustice rankles as we are made aware of the cruelty of the decisions made by those in charge leaving the reader with a feeling of admiration and gratitude to those men and horses who suffered deprivation of all kinds in the harsh African desert only to be mistreated by their own government.
Loyal Creatures is based on fact but the characters such as Frank and Daisy have been created by Morris Gleitzman's powerful imagination.  Suitable for 10 – 16 year olds and written in short chapters with clear, easy to read text it is a great addition to all school libraries.  The themes of loyalty, bravery, compassion and the harsh realities of war make this an excellent choice as a class novel for Years 6 – 9.  This is a book worthy of our attention.
Supporting material, including Teacher's Notes and a Stage Performance Script can by found on the publisher's website.
reviewed by Grace Nolan