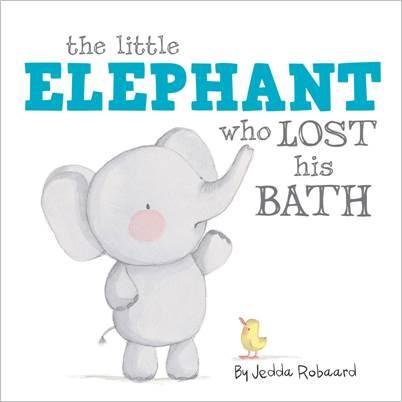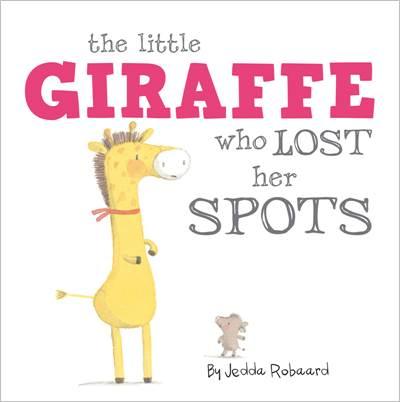 Jedda Robaard, The Little Elephant who Lost his Bath,  The Five Mile Press,  May 2016, 12pp.,  $12.95 (board book), ISBN 9781760400408
Jedda Robaard,  The Little Giraffe who Lost her Spots,  The Five Mile Press,  May 2016, 12pp.,  $12.95 (board book), ISBN 9781760400392
Two illustrated board books in the 'Little Creatures Collection' about discovering interesting things whilst looking for something you have lost.
The little elephant wakes up hot and grumpy and really wants a nice cooling bath. None of the wash places he finds on his search are quite right even though they provide much fun.
The little giraffe wakes to discover her spots are missing. This is my favoured of the two books as it really had me guessing and the end page reveal says something significant about toddler habits.
The interactive lift-the-flap features are not always immediately obvious so readers will really need to search alongside the little giraffe and elephant.
The books feature gently exaggerated childlike animal characters in soft pastel hued watercolour. A nicely rounded script describes each search in short easy phrases with key words enlarged for emphasis.
Look out for the other 6 in the series.
Reviewed by Liz Anelli