Sally Garland (illustrator), Little Days Out at the Park, New Frontier Publishing, September 2021, 12 pp., RRP $21.25 (board), ISBN 9781913639594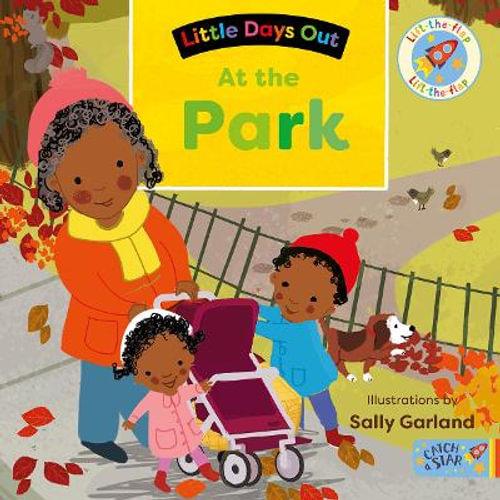 It's a beautiful day for a picnic in the park, and Granny makes it a special one.
Celebrating the joy of playing outdoors, Little Days Out: At the Park is a delightful introductory book for babies and toddlers, exploring all the fun things done outside in nature, from stomping through leaves to feeding the ducks in a pond.
Sally Garland's illustrations are seasonally colourful, and the diversity of characters are wonderfully inclusive. At just the right length at 14 pages for 0-3 ages, Little Days Out: At the Park will add an element of anticipation for young children when they venture outside the house with mum, dad, or granny.
The simple text and speech bubbles make for an easy read aloud, while the flaps encourage interaction and help young children with word recognition and making predictions. The ongoing debate aside about whether lift the flap books help or hinder language development, books such as these encourage an interest and joy for reading in young children, and that will always be a good thing. Little hands will love exploring this interactive and tactile board book. My big, fiddly adult hands struggled to find and lift the cleverly concealed flaps, but that may be part of the fun for young children!
Little Days Out is a series of books that celebrates exploration and play, and will make for a popular set on a toddler's first bookshelf.
Reviewed by Shelley Stephens