Rachel Williams (text), Freya Hartas (illustrations), Slow Down… and Sleep Tight, Walker Books Australia, September 2021 32 pp., RRP $29.99 (hbk), ISBN 9781913520304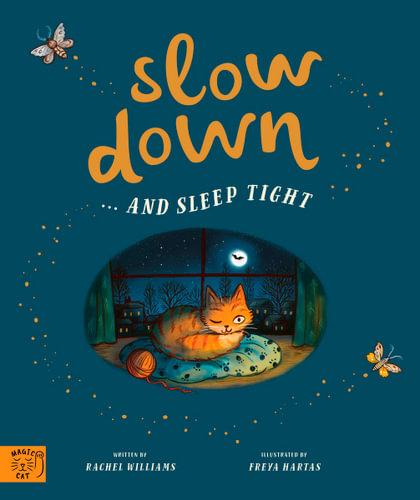 This lovely picture book reconnects us with the rhythms and routines of nature, providing charming depictions of a collection of nature's plants, animals and physical features as they appear throughout the day and night.
Rachel William's gentle, flowing rhymes recount the activities of different animals or other elements of nature throughout the day/night and finish with a 'Goodnight' for those retiring, or a 'Hello' – for those that appear of a night-time. A nice introduction for young children to animal behaviours, although it is a European representation, rather than Australian.
Freya Hartas' accompanying illustrations depict a series of scenes for each animal, plant or feature as it moves throughout the day or night. They are softly rendered in pencil in a lovely colour palette and displayed as a sequence of blocks so that pre-readers could visually read the story too. I know as a child I loved those wordless stories you could make up yourself using the pictures alone.
"Bring calm to bedtime with nature's lullaby" is the front cover assurance of this picture book, and I feel this is sure to be accomplished with this beautifully produced publication. Suitable for children 2-6 years old.
Reviewed by Julie Bertola