Shae Millward (text) and Brent Wilson (illustrator), Koalas Like To…, State Library Queensland, December 2020, 32 pp., RRP $24.95 (hbk), ISBN 9781922467126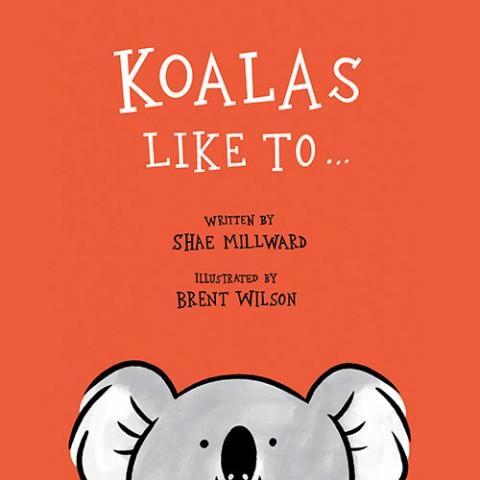 I laughed out loud reading this picture book about Queensland's state emblem: "Koalas like to sing and dance, Koalas wear striped underpants." The cartoon style creatures get up to all sorts of silly things in a pacey rhythm that hinges on the text's rhyming couplets, reminiscent of the great Doctor Seuss. Verse that will have readers giggling and chanting along, this book offers teachers and librarians opportunity for dramatic interpretation of the two different and opposing 'voices', demarked by colour blocks. It also suggests extended poetry writing and imaginative drawing sessions, to continue the tale or give the same stanza treatment to another animal.
Wilson's fun and friendly graphic style is informed by the Chuck Jones cartoons of his youth, such as Bugs Bunny. Older carers might pick up his inferences to Flash Gordon and all will love his cute characters. As well as finding out some real facts at the back of the book readers might try tracing the pages as an excellent way of learning to draw koalas.
The format is large, the colours bold, the lines fluid, and the print quality exceptional. This is another in the First 5 Forever series that promotes literacy, showcases local creators. and celebrates iconic Queensland topics throughout its state-run libraries. Also available to download as pdf or audiobook interstate.
Reviewed by Liz Anelli