Sally Scudamore (text) and Sophie Beer (illustrator), The Little Queenslander's Alphabet Book, State Library Queensland, December 2020, 32pp., RRP $24.95 (hbk), ISBN 9781922467218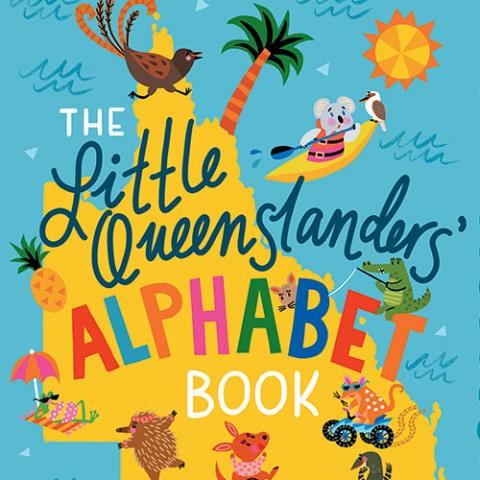 Considering that it was designed for the 0–5-year demographic this book has really hit the target. With the cute little Aussie creatures and the fantastic colour palette I know kids will immediately be drawn to the front cover and want to explore further into the pages.
The concept of this book is strong and straightforward: An A-Z of fauna and places in Queensland. Each page takes us to a geographic location in Queensland and we see native animals and birds having a great time. We've all read dozens of alphabet books because, despite being hugely predictable to the adult, young children are seeing it with new eyes, and they need repetition to learn letters. 
What really makes this book a huge success is Sophie Beer's wonderful illustrations. As I mentioned the cover will grab a potential reader's attention, and the high standard is continued through every page. The colours and images in this book radiate sunshine, fun, life, and joy. It's almost like Sophie has captured how Queensland is portrayed to adults through tourism marketing and translated that into a visual representation of the state that is totally appropriate for pre-schoolers. The depictions of native flora and fauna might not be 100% scientifically accurate, but they sure are cute.
The one criticism I have is that while from the outside this book looks top-notch, the production of the pages and the binding seem to be on the lower end of the quality spectrum. Obviously, children won't notice this too much, but parents might.
With an alphabet book like this we find ourselves wondering how they get around the troublesome X or J or Z pages. The good news is the creators have handled the potential problem spots well. None of the letter matches feel too forced or out of place. 
Overall, this is a great success and I'm sure many Queensland-connected families will really enjoy it.
Reviewed by Cherie Bell