Jess Black, KITTY is not a CAT: Teddy's Bear, Lothian Children's Books, July 2020, 60 pp., RRP $9.99 (pbk), ISBN 9780734419774
Jess Black, KITTY is not a CAT: Lights Out, Lothian Children's Books, July 2020, 60 pp., RRP $9.99 (pbk), ISBN 9780734419750
KITTY is not a CAT is a series of amusing and warm-hearted books about the adventures of Kitty, an unusually independent young girl who is adopted by a house full of music loving cats. As well as their ability to play various musical instruments, these cats possess human attributes and reside in a home of their own. This is a parent­ free world where problems are always resolved, if not in rather unconventional ways.
These two books are part of a four­ book series by Jess Black which are based on a successful Australian animation series and will delight junior readers who love stories that are out of the ordinary. The feline characters are all distinctly different and equally well-intentioned in working together to resolve Kitty's troubles — the worry of the dark at lights out and their perceived need for a teddy bear for Kitty.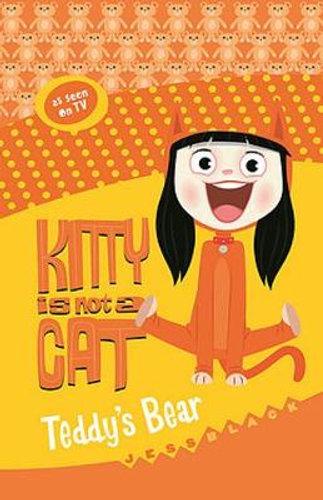 I romped along with these books. The text flows easily, the story evolves logically and the illustrations —again through the clever use of a limited colour palette — are eye-catching and engaging. While these stories (dare I say) may be suited toward girls who will all love Kitty, the cats themselves are exceedingly cool and quirky so there is amusement here for everyone. Of course, younger pre­readers will really enjoy these books as the stories are great fun when read out loud, especially for adult readers who like a bit of play acting.
Reviewed by Jennifer Mors