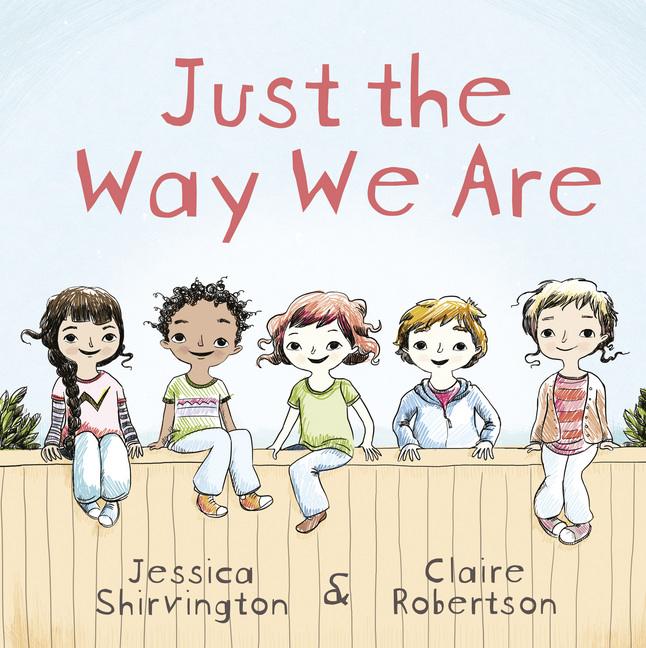 Jessica Shirvington (text), Claire Robertson (illus.), Just the Way We Are, ABC Books, 22 June 2015,  32pp., $24.99 (hbk),  ISBN 9780733331626
Bestselling creators Jessica Shirvington and Claire Robertson combine in this important story that aims to reinforce the notion that each kind of family unit is unique and special.
In Just the Way We Are we are greeted by five culturally different children, Anna, Chiara, Henry, Izzy and Jack. Each child introduces the reader to the people they live with and a fun weekend event that involves the whole family. Anna's Grandpa stays with them and dazzles up a dessert delight. Chiara has two dads who allow her to enjoy wild BMX adventures, whilst making sure she stays safe. Henry appreciates that things like sports carnivals allow time with his brother and both his (separated) parents. Izzy's foster family are good sports when it comes to playing pranks and love really giant slides. And Jack is content with the quality time and super big hugs he gets from his single Mum. All different but with one thing in common… they are perfect, just the way they are.
With its bright and colourful text and pictures, each family can be easily identified as told from the perspective of the child. The characters and their message effectively command entire focus as represented by pastel-hued, digitally-drawn illustrations on white backgrounds.
Just the Way We Are comprises a beautiful spread of inter-generational and multicultural diversity within the home, supporting and encouraging our modern day society with its mixture of unique qualities and family dynamics. A vibrant and joyous book that will inspire young readers to understand and appreciate the 'normality' of their own and others' families.
Reviewed by Romi Sharp