Julia Lawrinson, author of Maddie in the Middle, answers some questions about her book. We thank her and Fremantle Press for this interview.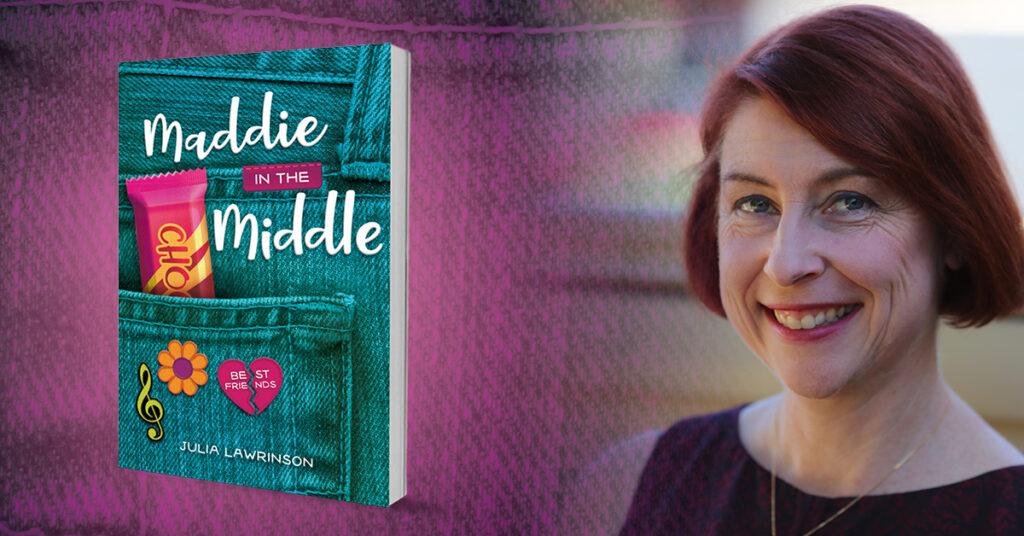 Maddie in the Middle is based around a tween's need to fit in and this need being stronger than the desire to follow the rules (or the law). Do you think that social media plays a role in increasing social pressure or is this simply a developmental rite of passage?
Social media has given demon wings to social pressure. It's not as if social pressure didn't exist before, but at least there used to be a break from it. So it is even more important that kids are given the tools they need to negotiate those pressures – to be able to stop and say, what are my options here? What are the best options for me? What kind of a person do I really want to be?
I'm sure many teens find themselves faced with difficult decisions like Maddie. What inspired you to write this story? Was it inspired by real life?
In part, yes. Shoplifting used to be a rite of passage when I was a kid – it was a thing kids dared each other to do, in the days before CCTV and shop security. So I was surprised when a friend told me her daughter and her friends were doing it, and it was still a thing in their community. I thought about the kinds of things that influence kids to decide whether to do something naughty, particularly in those primary years, and I realised it reflects the decisions people make all through their lives, in their personal lives and their workplaces. So that really interested me.
Also, because I did some work in criminal law when I was doing my law degree, I saw that the majority of people who ended up in serious trouble as adults started with petty crime, and then kept going. Notwithstanding the social disadvantage that usually goes along with that kind of trouble, it's important to have a way to think about those first moral decisions – even if you're not intending to become a career criminal!
Maddie was pressured into helping her friend Samara because Samara feared that if the authorities found out that her father had left and that her mother was sick, she and her brother and sister would be split up into foster homes. She turned to stealing out of desperation. If a tween finds themselves in this situation, what are some legal options they could pursue?
The first port of call would be a non-legal option – finding a trusted adult to confide in. This is important, and also difficult for kids who have been traumatised by events beyond their control. The 'best interests of the child' is the first principle that is supposed to be followed in family law and child protection, so if adults in authority apply that, then there can be better outcomes – maybe not always ideal, but better. In Samara's case, she would have been better off speaking to Maddie's dad, or Katy and her parents, or her music teacher.
Maddie's family is not your average family: her mother had left them and Maddie stayed with her dad. Was this an important factor in Maddie's behaviour? Was it part of Maddie's character development?
This happens more than most people would think, and so I wanted to represent a non-standard situation for Maddie. Having a single parent family is important for her behaviour: she feels sympathy for Samara's situation because it parallels her own – they both have mothers who are either physically or mentally absent, or not able to care for them. They aren't neglectful mothers: they are just not able to be there for their daughters in the way they are needed, at this point.
What's coming up for Julia Lawrinson? Do you have more YA books coming out soon?
I am working on another middle-grade novel set in 1979 and its working title is 'The ABBA novel'. As well as ABBA, it features roller skating, horse riding camp, BMX and Countdown. I am having a ball writing it!
Read Pamela Ueckerman's review of Maddie in the Middle