Julia Lawrinson, Maddie in the Middle, Fremantle Press, September 2019, 224pp., RRP $16.99 (pbk), ISBN 9781925815931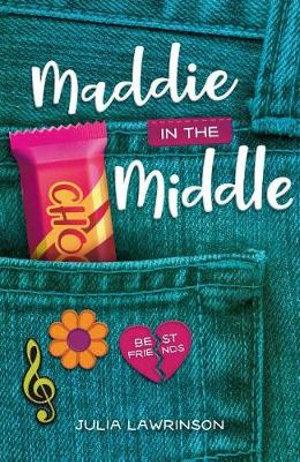 Maddie Lee and Katy are best friends. But now that they are in Grade 6, Katy has become a school councillor and is working extra hard to earn a scholarship. Maddie is feeling left out and inadequate. That is until a new girl, Samara, arrives at the school. Maddie is desperate to be friends with Samara, but it comes at a cost. Samara lets Maddie in on a secret – her family are struggling. After a car accident involving her father and brother, Samara's father left them, unable to bear the guilt of his son's scars. Their mother is sick with the stress and they are struggling to put food on the table and pay the bills. Samara asks Maddie to help them by stealing food from the supermarket, which Samara's brother can then sell at the school. Maddie is torn between committing a crime and being a good friend; doing wrong but doing it for the right reasons. Eventually she agrees. She's happy that she finally has a friend in Samara but misses Katy. However, her happiness ends when she is caught stealing and must face her father, her friends and the teachers at school. She keeps her promise not to place the blame on Samara, but the consequences begin to mount and she finds herself wondering if she'll ever have any friends again.
This is a novel aimed at the upper end of the middle-grade market and lower YA. Maddie is any twelve-year old on the cusp of teenagerhood, any teen who's ever tried to fit in, any teen who has felt inadequate compared to their friends. While technology is not the focus of this novel, it does reflect the high level of comparison and judgement that modern teens face with social media. It also raises the problems that many teens face – how to fit in, how to be a good friend and how to find independence but also follow the rules.
This is a coming-of-age book for tweens and would be a great conversation-starter for parents.
Reviewed by Pamela Ueckerman.
Read Pamela's interview with author Julia Lawrinson