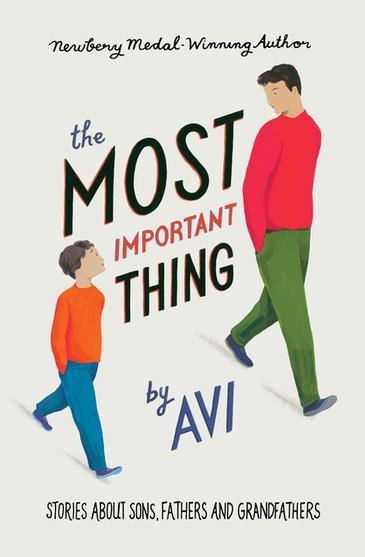 Avi,  The Most Important Thing: stories about sons, fathers and grandfathers,  Walker Books Australia, 1 August 2017,  224pp.,  $19.99 (pbk),  ISBN 9781925381634
In seven stories this clever writer examines how sons and fathers relate to each other. Always told from the son's point of view, each story casts a searching light on what happens in simple language.
Paul learns about his father from staying with his grandfather. Billy hopes his father will see him one day. Charlie's father cannot recognise Charlie's courage. Gramps's mastery of the recorder is not a good as Marco's. Damon meets his father's new partner. Luke's father is killed. Ryan demands an interview with his mother's new friend.
Told in simple language and set in situations that many young readers will experience, this is a thoughtful and compassionate work, written with humour and honesty.
Reviewed by Stella Lees