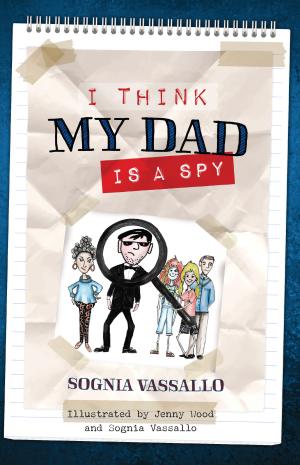 Sognia Vassallo (text),  Jenny Wood (illus.),  I Think My Dad is A Spy,  JoJo Publishing,  May 2015,  125pp.,  $16.99 (pbk),  ISBN 9780994183705
This little page turner has a tight plot, interesting characters and an unexpected conclusion. Sophie George, the narrator, has the reader diving straight into her world of postal delivery and intrigue in the first paragraph.  As the plot thickens and the possibility of her dad being a Russian spy becomes more likely, the tension is wound up to the max.
The book is set with a comfortable type, and interspersed with line drawings that successfully break up a very intense text.
An ideal story for a competent early reader in search of believable adventure in a small town setting.
Highly recommended.
reviewed by Chris Dayman