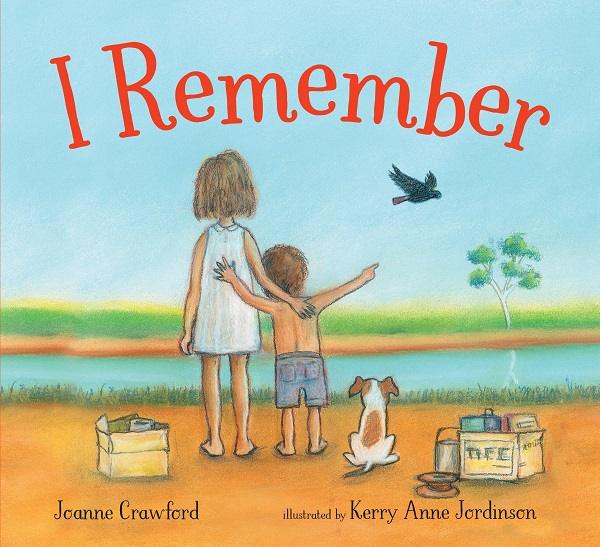 Joanne Crawford (text), Kerry Anne Jordinson (illus.), I Remember, Magabala Books, March 2018, 36pp., $17.99 (pbk), ISBN 9781925360769
The delightful, transient memories of childhood camping holidays for an Aboriginal elder are brought to the present in this poignant story with evocative text and velvety illustrations.
In I Remember, Joanne Crawford highlights the special echoes of family trips through the vast West Australian landscape. For the elderly woman telling the tale, her memories may fade in and out, but her spirit never ceases. Beautiful sentiments send us back to times when she and her family drove across the sandy plains that went on forever, to the colour-filled countryside sprinkled with wildflowers, and the dam marking 'the halfway mark'. Happy, smiling faces in soft textures and warm earthy tones illustrate these cherished experiences and bonding moments as family members set up camp and enjoy lakeside activities around the Geraldton area. Emotion pours from the pages with the woman's heartfelt recollection of the feel of the squishy river, her thoughts when cooking damper,  the sounds of the animals at night, and the sadness of returning home. Without a rising narrative, the story still skilfully circulates around the focus of the woman's fleeting reminiscences, and this is anticipated throughout and celebrated at the end.
Appealing to the hearts of young and old, and relevant to any culture, this family adventure encourages the sharing of joyous and precious memories, as well as the forming of new ones. I Remember is also a beautiful book for children in the early years to explore the Australian landscape and all it has to offer.
Reviewed by Romi Sharp