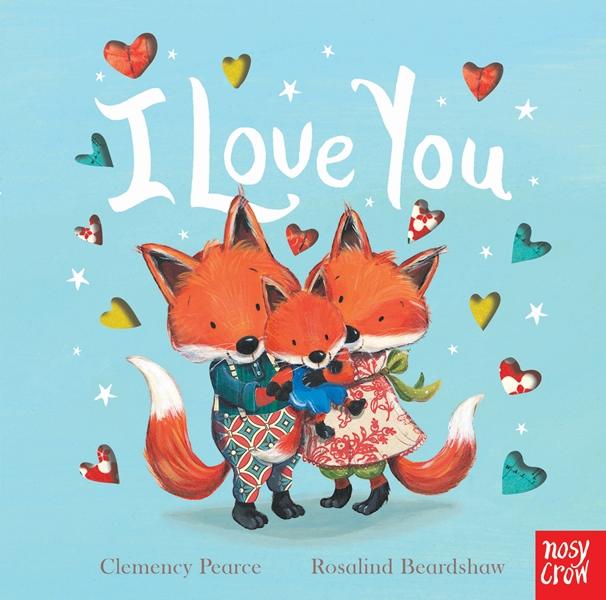 Clemency Pearce (text),  Rosalind Beardshaw (illus.),  I Love You,  Nosy Crow/Allen & Unwin,  Jan 2017,  24pp.,  $12.99 (Board Book),  ISBN: 9780857638793
This attractive board book is about those three special words that can work wonders during challenging times. Hearing "I love you" from a friend or family member can help you turn the tables; from feeling small, grumpy or shy to happy, brave and strong. And you can help others by telling them you love them too!
The short verses use rhythm, rhyme and repetition to good effect. The illustrations featuring cute woodland animal families – including mice, hedgehogs, squirrels, foxes, badgers and raccoons – span full double page spreads and are suitably cheery and colourful.
In addition to working as an uplifting read-aloud story, this book could be useful for gently reassuring young children that they are loved, and that everyone faces challenges in life. It may help to empower children and assist in developing empathy towards others.
Reviewed by Julie Murphy