Kat Patrick (text) and Evie Barrow (illustrator), Howl, Scribble (Scribe Publications), August 2020, 32 pp., RRP $24.99 (hbk) 9781925849806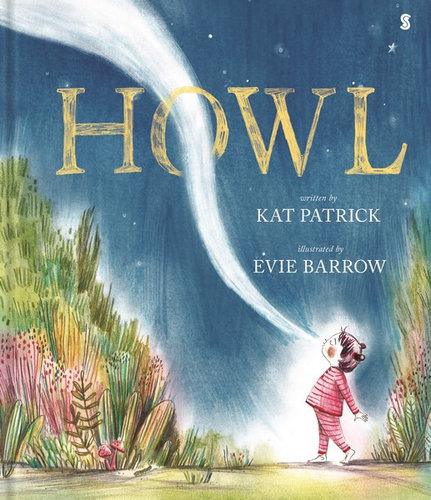 Maggie was not having the best day.
Everything from the shape of the sun to the length of her spaghetti was just not right.
How will Maggie and her mum deal with her overwhelming feelings?
Kat Patrick and Evie Barrow bring us a surprising, magical, and beautifully drawn work that resonates with both young children and adults. What do we do when the world seems a bit too much, and we don't know how to deal with our emotions? Given the times we are living in, these are questions many of us face. Howl addresses these feelings and offers a creative expression of our wildest thoughts in difficult times.
Kat Patrick's writing has a familiar, old-fashioned storytelling that surrounds readers like a warm hug. Exquisitely paced, the story gradually reveals itself as Maggie's frustration builds to howling point.
Evie Barrow's mixed use of colour pencils with pastel and crayon lends a light, wistful feel and creates just the right number of layers to allow us to suspend with reality and enter a fantastical world imagined by Maggie. To complement the book, Evie has also created some great activities as a classroom resource or just a bit of fun before bedtime.
If 2020 were a picture book, this would be it. Finding ways to handle disappointment, frustration, and rage is our universal struggle – how wonderful it would be to do it so uniquely and powerfully.
Reviewed by Shelley Stephens