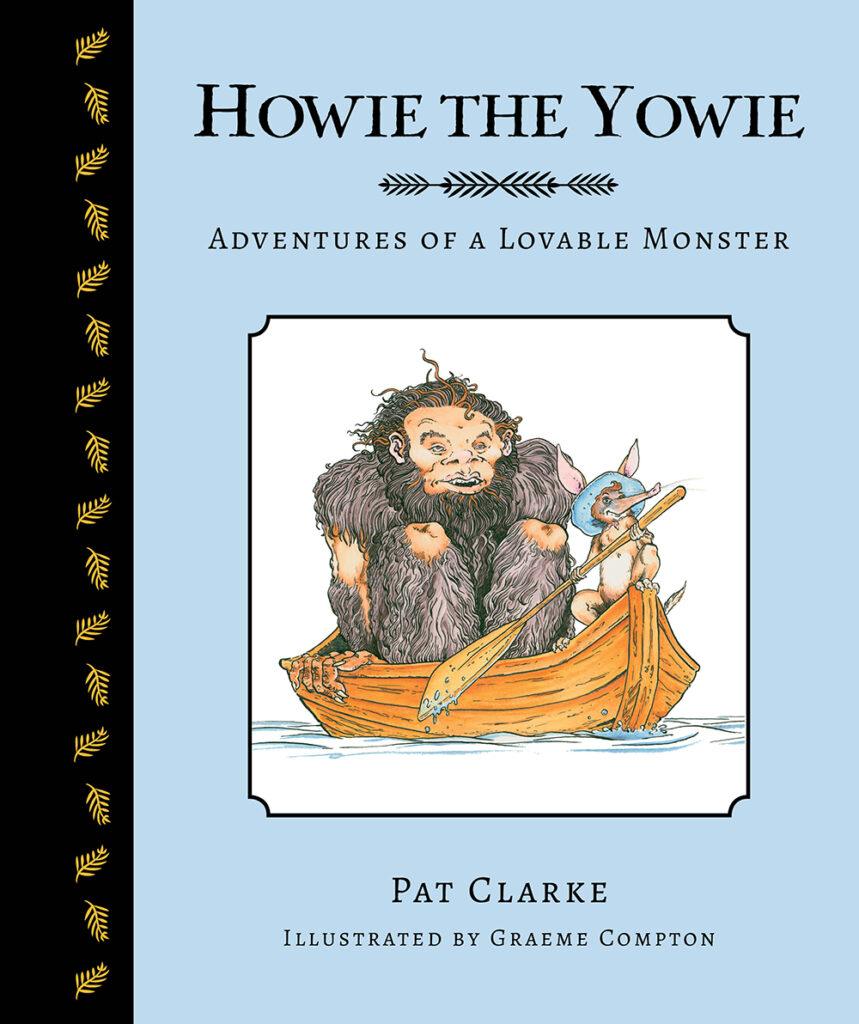 CLARKE, Pat (text) Graeme Compton (illus.) Howie the Yowie: adventures of a lovable monster Little Steps, 2014 unpaged $24.95 ISBN 9781925117165 SCIS 1691938
This is a fantastic, quintessential Australian story, complete with Aussie colloquialisms and slang.  Set in Goonoo Forest near Dubbo this book marries fact, fiction and folklore to tell a wonderful story of the value of family, community and acceptance to create an adventurous yarn about a girl named Hannah and her friendship with a Yowie named Howie.  Hannah teaches her family to look beyond the tales of yowies and see Howie for who he is underneath all the hair.
When a hunter comes looking for Howie the community joins together to help Howie and get him back to his family in the Blue Mountains.  With other Australian creatures, such as Bill the Bilby, to assist Howie on his travels, Howie makes it to the Blue Mountains after encountering both the good and bad of the Aussie bush.  This is a great Australian story for children of all ages.
reviewed by Katie Poidomani