Reviewer Heather shares her top picks for 2016…
Everywhere I Look by Helen Garner
This is a collection of essays – a mix of personal reflections and essays reflecting on some of the criminal cases Garner has sat in on. It was the personal reflections that I loved. It was like dipping into a conversation with an old friend or watching someone beautifully pull out wisps of your mind ala Dumbledore pulling out memories with his wand. Garner writes about the little things in life with such profundity and warmth. Her story about her relationship with her patriarchal father really resonated with me. But I also loved the stories about her grandchildren.


Wonder by R.J.Palacio
This story about a boy with a severe facial deformity is one of those novels that makes you feel incredibly jealous as an author. To not only write such a moving story but to capture so many different young voices (in first person!) with such heart and empathy was a mean feat. I loved the warmth of this story and the cleverness – so many moments that might otherwise seem mundane or cliché, were moving. The 'war' in which kids are somehow cajoled into isolating another kid is a familiar experience in the middle school years and it was captured here beautifully.


I love, love, loved this book! Cannot recommend it highly enough as a great example of a middle grade reader. A story about a squirrel – who has 'superpowers' after a close-encounter with a vacuum cleaner – and the girl who loves him. But so much more than this. The characters felt so real and the relationships – particularly between Flora and her mother were bittersweet in that aha – yep, been there, kind of way.


Big Little Lies by Liane Moriarty
This was my first Liane Moriarty novel and I have now happily gobbled up several more. Moriarty excels at creating some sort of secret or mystery – in this case a murder! – and tantalisingly feeds the reader tiny snippets of information about said mystery throughout the novel. Like Helen Garner, Moriarty depicts suburban life in a way that is fresh and inciteful. Her characters are brilliantly authentic and the complex web of family dynamics is also something she explores really well. A real page turner, highly recommended for beach reading.


Big Magic by Elizabeth Gilbert
This book really challenged my thinking about the creative life. It's so easy as a writer to get into thinking in terms of 'poor me'! Poor me my book hasn't been published, I got a bad review, other people are succeeding where I'm not, etc, etc. Gilbert challenges this idea by pointing out that this way of thinking is nothing more than poisoning our own well. I particularly like the anecdote about the shit sandwich. Whatever you do in this life, you will have to face some form of shit sandwich. Your job is to figure out which shit sandwich you can tolerate the best. Then you gobble up that shit sandwich and get on with creating 🙂


A bit about reviewer Heather Gallagher…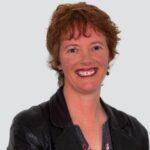 Heather is an award winning children's author and journalist. Her books for children include Ferret on the Loose (2013) and Happy Pants – Why is mummy so sad? (2014). The latter was recognised as a recommended title in the Australian Family Therapists literature awards, 2015. Her writing for children has also appeared in Pearson Education's Explore and Challenge magazines and The Sunday Age. She has worked for many years as a journalist with her work appearing in The Age, The Big Issue and the Victorian Writer.