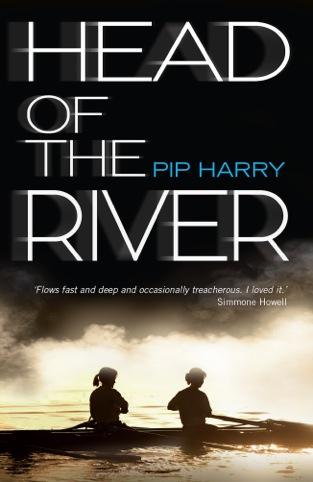 HARRY, Pip Head of The River UQP, 2014 304pp $19.95 pbk ISBN 9780702253263 SCIS 1665395
Told in the alternating voices of 17 year old twins Leni and Cristian Popescu, the story is set in the elite world of private school rowing.  Leni and Cristian have gained scholarship entry to the prestigious Harley Grammar and the story opens with the dramas of the school's rowing team in the six month lead up to the famous Head of the River, a grueling 2000 metre race that demands dedication, focus and stamina.
Off-spring of Olympian rowers the pressure is on for the twins, but this is not the only pressure the two face.  Its coming up to end of year exams and each in their own way struggle with friendship demands, family expectations, relationship break ups and wild parties.  When performance enhancing drugs surface as an issue at the school and a tragedy follows there is a sobering lesson for all.
Pip Harry, takes the reader on a fascinating journey into the world of elite sport that few encounter and the unfortunate 'by product' of stress and pressure to succeed that can result.  This is also however a story of many teenagers lives as they struggle with the pressures of growing up.  A great read, highly recommended, 15+.
reviewed by Meredith Capp