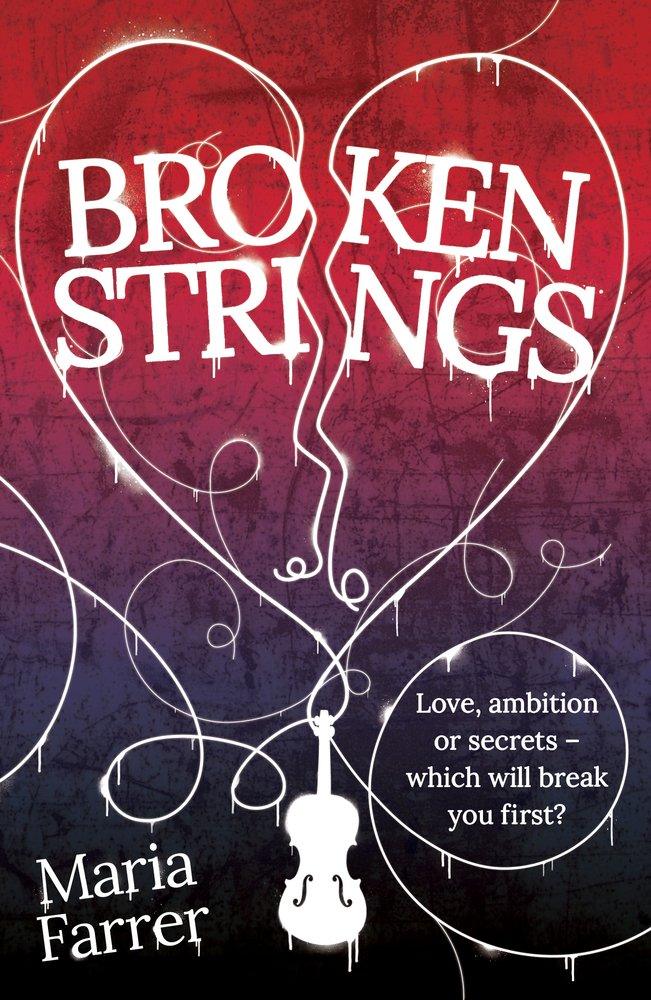 FARRER, Maria Broken Strings Scholastic, 2014 423pp $16.99 pbk ISBN 9781407138169 SCIS 1655162
Sixteen year old Jess is a brilliant young violinist from a struggling family in Manchester, auditioning for a scholarship that will allow her to go to music school.  The pressure however is enormous and stage fright takes over.  All seems lost until out of the blue her wealthy grandmother arrives on her doorstep; a grandmother she never knew she had and offers her an opportunity to come and live with her in London, all expenses paid for six months with daily tuition from highly regarded musicians.  The only thing is, her grandmother requires her to fulfill certain expectations or her chance will be lost.  In London Jess discovers love, pain and stumbles upon family secrets that have devastated two generations.  Can she change her own destiny?
This is a story with all the right ingredients; opportunity against the odds, intrigue, romance and mystery but unfortunately there is no 'real' music in the telling.  Except for a continually petulant Jess, the characters are stilted and one dimensional.  And, although the content of the story-an insight into the life of an aspiring musician- is a very interesting one with the commitment and dedication required to be great, the passion espoused never really takes hold of the reader.  A writer, teacher and speech pathologist Maria Farrer has published several picture books, this her first young adult novel.  Suitable for readers 14+.
reviewed by Meredith Capp