Louise Park, Grace's Secrets, Berbay Publishing, September 2019, 136 pp,. RRP $19.99 (hbk), ISBN
9780648397366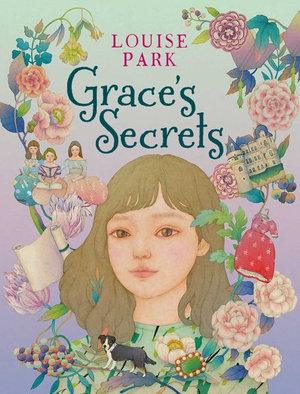 My first impression of Grace's Secrets, based on the cover art, was that it was dated and unappealing; I felt quite unenthusiastic about reading it.  So, given my initial reservations, it took me a little while to really get into the story of the book. Grace is a young girl who has recently moved from Australia to a castle-cum-hotel which her mum runs as though it were Victorian times. The castle still holds some mystery which Grace is determined to investigate and given that she is homeschooled, she has more time on her hands than the average primary schooler. 
Grace is an independent, brave, inquisitive character, but like all interesting main characters, she is not perfect. We see how her propensity to hang on to the past affects her ability to form new friendships. As the story progresses, we get to see some really nice moments between Grace and the other characters as she learns, overcomes personal prejudice, and grows more emotionally mature. 
My dislike for the artwork is not the only concern I have with this book. I'm not sure who the intended audience is; my feeling is that there will be few modern children able to recognise the doyens of Victorian literature who feature as characters. And of those few very well-read children who do enjoy the 'classics', there will be an even smaller subset who also enjoy the fantastical element of time travel. 
The story follows several different timelines, Grace's past, her present and the distant past of the previous inhabitants of the castle. All this makes for a lot of characters for the reader to keep track of and not enough time for us to get to know any of the characters really well. Unfortunately, this was not a hit, in my household, but sometimes there's one child who will pick up a book like this and love it.
Reviewed by Cherie Bell