Jannali Jones, My Father's Shadow, Magabala Books, August 2019, 232 pp,. RRP $14.99 (pbk), ISBN 9781925936704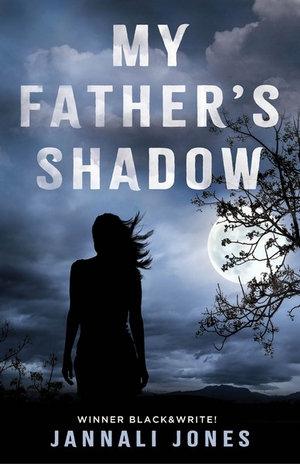 Kaya is studying to complete her HSC so she can graduate and travel overseas with her best friend. This plan is derailed when, in the middle of the night, Kaya's mother wakes her to pack a bag and together they flee their family home. Her father is dead and the criminals responsible will target Kaya and her mother next. Mother and daughter seek sanctuary and anonymity in an old holiday home in the Blue Mountains. There are new rules to follow – no friends, no trail, no school. Any wrong move could mean danger.
Recovering from PTSD, Kaya's midnight flight with her mother has left her feeling frustrated. She has no job, no school to go to, no car and no memory what happened that night at her father's office. The isolation compounds her fear and confusion over not being able to remember details that could send to prison those responsible for her father's death.
The importance of family and cultural heritage is subtly woven through the story as Kaya grapples with her own identity. She is on the cusp of adulthood yet her dangerous situation ensures she is entirely dependent on her mother. Her relationship with her mother is intense at times, with both of them living in such isolated, close quarters. Their relationship and dependence on one another is challenged when Kaya meets Eric, a local boy, and Kaya's mother brings home Bennett, an old friend. The closer Kaya becomes to Eric, the more Kaya's world starts spinning out of control.
Set against the picturesque backdrop of the Blue Mountains, the bush setting serves to enhance the story's tension and isolation. My Father's Shadow is distinctly Australian and beautifully shows off the wonderful talent of Jannali Jones as an exciting new Aussie YA author. Gripping, compelling and suspenseful, My Father's Shadow is a psychological thriller will keep you on the edge of your seat to the very end.
Reviewed by Fiona Miller-Stevens