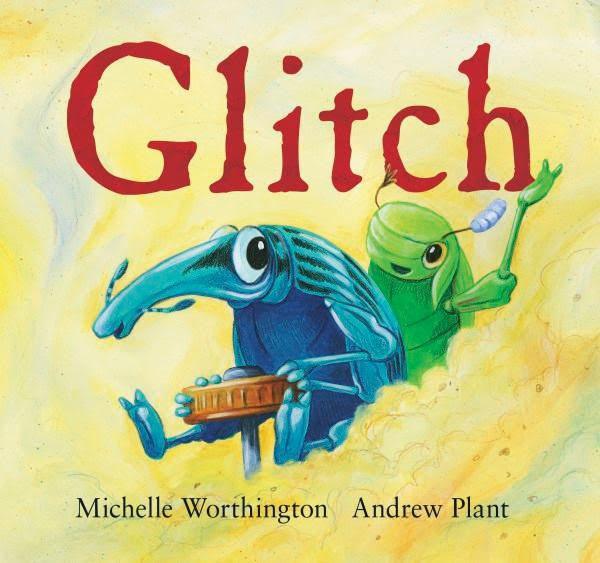 Michelle Worthington (text),  Andrew Plant (illus.),  Glitch,  Ford Street,  July 2017,  32pp.,  $24.95 (hbk),  ISBN: 9781925272703
Glitch is a creative little bug with a nervous twitch. Full of fabulous ideas, he makes wonderful new things out of old, recycled scraps from the rubbish dump where he lives.  His aim is to make the best billycart ever, so he and his friend, June, can win the annual race. Each year they enter, but they have never finished a race because of Glitch's twitchiness. June, who is calm and patient, is always encouraging and, this year, she is determined to see Glitch drive them to victory, even when Glitch's anxieties threaten to jeopardise their chances.
This is a playful story about bugs and billycarts, with strong but subtle themes of self-confidence and overcoming fears, along with messages about recycling and the environment.
Michelle Worthington has great fun with language in this story, using everything from alliteration to assonance and puns. It's a great resource for classroom discussions about the tools of a writer.
Andrew Plant's illustrations are bold and colourful, keeping us at eye level with the world of bugs. Preschool and early primary-aged children will enjoy pointing out the household goods and scraps of rubbish that have been used in Glitch's creations.
Reviewed by Penny Harrison