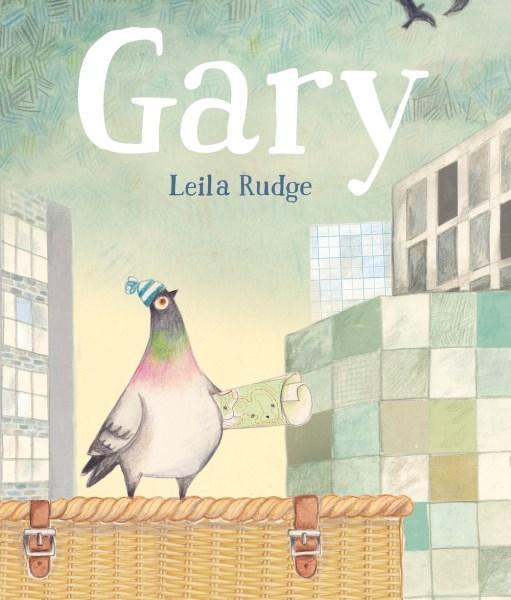 Leila Rudge, Gary, Walker Books Australia, May 2016, 32 pp., $24.99 (hbk) ISBN 9781925081695
Gary is a racing pigeon and does most things the other pigeons do, except he cannot fly. He stays home and when the other pigeons return he records their travels in his scrapbook. One night he falls from his perch into the travel basket and is abandoned in the city the following day. While the other pigeons make their way home by flight, Gary must make his own way home by other means. He is helped by his scrapbook of travel mementos.
The end papers of this delightful picture book for a younger audience suggest a book of journeys, and that is just what it is. Young readers and listeners will be absorbed in Gary's story of perseverance and not letting his inability to fly get in the way of good adventures. The double page borderless illustrations and well worked verbal text work seamlessly as one. The use of direction and viewpoint is exceptional with a bird's eye (pun intended) view of the city morphing into a map that follows Gary's path.
Gary, with his scrapbook and ingenuity of travel, will be much loved. Highly recommended for all, especially lovers of maps, birds, and travel.
Classroom Ideas can be found on the Walker Books website.
Reviewed by Liz Derouet