Neal Shusterman, Game Changer, Walker Books Australia, February 2021, 400 pp., RRP $18.99 (pbk), ISBN 9781406398632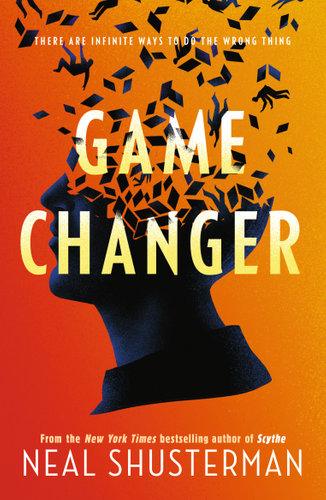 Game Changer by bestselling author of more than thirty award-winning books, Neal Shusterman, is an original, thoughtful, sci-fi tale.
Ash is an all-American football loving teen, who cruises his way through life, in ignorance of the plights of others. This is until he finds himself thrust between a series of universes, not too different from his own. Ash discovers how it is to live as a Black American, as a woman and as a gay teenager. He begins to realise the extent of his privilege, compared with the lack of opportunity afforded to the people closest to him.
Game Changer delves into such pertinent themes such as racism, abusive relationships, and homophobia in a light-hearted manner. I thoroughly enjoyed this novel and I just know it will spark important conversations and conflicting opinions amongst teenagers, prompting them to take action on such pivotal matters.
The originality of Shusterman's writing and narration makes this story an engaging read. The topics addressed will resonate with all teens in some way, alerting them to the truth of our emerging world. I recommend this book to ages 13+
Reviewed by Olivia Sammut (age 15)