Jackie French (text) and Danny Snell (illustrator), The Fire Wombat, HarperCollins Children's Books, October 2020, 24 pp., RRP $19.99 (hbk), ISBN 9781460759332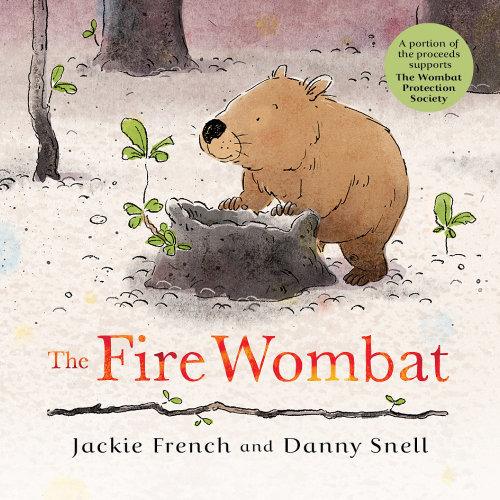 The Bush Fires of 2020 are an event that will long remain in Australians' consciousness, and the consequences of that disaster are something that we will have to work through for years to come. One of the most important and devastating consequences has been the effect on our wildlife and our natural environment.
The Fire Wombat reminds us of that, of the animals that survived and perished in those fires. With words by Jackie French and illustrations by Danny Snell, honestly, I was tearing up well before the end.
French's words succinctly – and in verse – take young readers into what animals would have gone through during those awful fires – either running away or burrowing underground like the titular wombat. In this story, the wombat leads other creatures into the tunnels it's so familiar with to wait out the fires.
When the fires are over, the wombat emerges to see the devastation wrought by the flames, and the lack of food and water because of it. However, then food drops are made, and the rains come and the wombat and his friends seem hopeful about the future.
Danny Snell's illustrations wonderfully complement the words and show the effects of fire and the strength of the flames. He also manages to show the fear in the animals as they flee.
There is an author's note that reminds readers that the effects of these fires are still being felt by animals in that they may follow humans for food and they may still only have access to polluted water. The best way to help is to donate to a wildlife charity.
Reviewed by Verushka Byrow