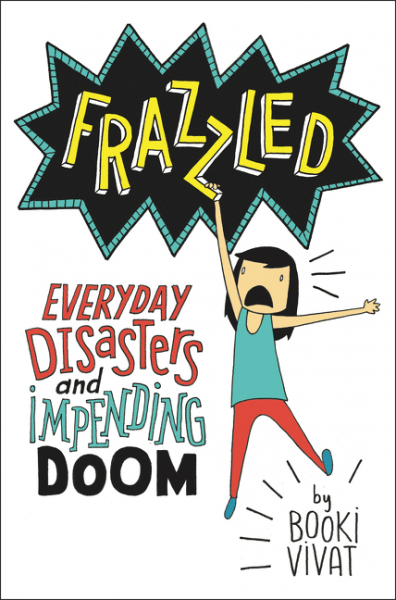 Booki Vivat, Frazzled: everyday disasters and impending doom,  HarperCollins Australia,  1 Oct 2016, 240pp.,  $29.99 (hbk),  ISBN 9780062663665
Abbie Wu is a worrier. She worries about school, being the middle child, her dreams, her friend, Maxine, choosing an elective, and more. Her life feels as though doom is about to engulf her.
In fact, Abbie is an appealing girl, with a strong sense of family and friendship. Vivat's story is almost a picture book. Some sequences in Abbie's life are traced visually, others depend on large print, maps and many exclamation marks. It is likely to cause a laugh, encourage a drawing spree, and register sympathy in its ten-year-old audience.
Reviewed by Stella Lees