Karen Hendricks (text) and Kim Fleming (illustrator), Feathers, Empowering Resources, September 2020, 36 pp., RRP $17.00 (pbk), ISBN 9781925592214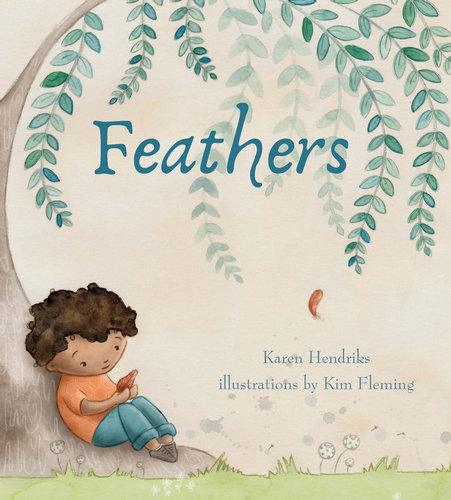 A young boy whose mother has died is trying to catch one of the feathers floating near his home. Finally, one drifts in through the open door of his house and at last he has his 'wish feather' to dream on when he goes to bed. That night his father also reminds him that his mother's star shines brightly and as he falls asleep, he feels his mother is still with him.
This is a gentle story best read and talked about with an older person. The illustrations are simple and joyful. Each page is carefully designed with the text set in various styles to emphasize aspects of the story. The attractive endpapers depict feathers from eight different birds, each clearly named for ready identification by youngsters. Ages 3-6.
Reviewed by Elizabeth Douglas