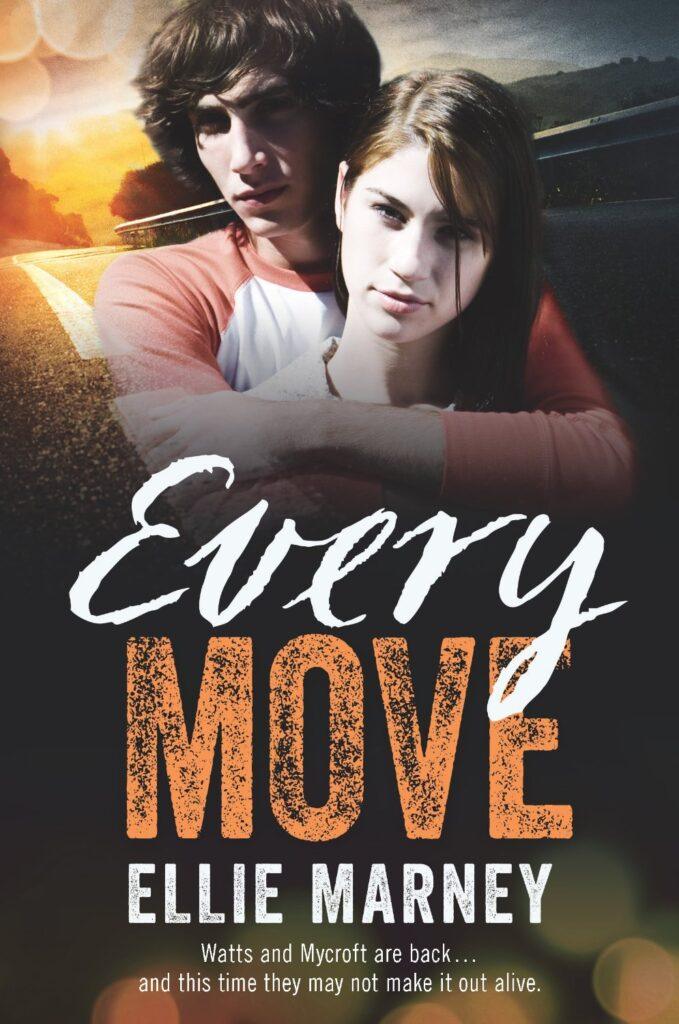 Ellie Marney,  Every Move (Every #3),  Allen & Unwin, February 2015,  $18.99 (pbk),  340pp.,  ISBN 978 1 74331 853 9
I haven't read the first two books in this series, but I've read the reviews, which are universally enthusiastic. The readers and critics loved them, so I come to this last book without any bad feelings. There are plenty of clever riffs on the Sherlock Holmes idea, in this case twisted to have two young people, with the young hero called after Sherlock's brother, Mycroft, pursued by his evil alter ego – Wild, his own Moriarty. And it is all happening in Victoria, mostly in Melbourne, but sometimes in the country.
Rachel, Mycroft's girlfriend, wants to work in the health industry, perhaps as a doctor. She tells us the story. Her own situation opens with her nightmares (the result of her previous experiences), and she can't bear to be hugged, yet she refuses to discuss her  mental difficulties with anyone. Not very convincing for a would-be physician. Her main supports are her brother, Mike, and his best friend, Harris. The latter is an enigmatic, apparently unreliable redkneck, but he is the person who teaches her to defend herself from imminent danger. There is sexual tension between Rachel and Harris, but Rachel is slow to confront it, and it becomes a little love triangle. Mycroft is suitably jealous. While this tangle is being sorted out, often through punching matches, there are plenty of murders happening, mostly of people who look like Mycroft or Rachel and carry the same injuries as them. There is a Detective Pickup who spills the beans to the youngsters in a very unprofessional manner, and a Professor Walsh who is there at just the right moment after some of the characters collect gunshot wounds. Marney keeps up the tension as Rachel trembles her way through everything and Mycroft is strong and silent. The stereotyped villains are finally overcome. The mystery is solved in this last book of the trilogy, and some of it turns around an ancient Greek coin.
Those who have read the first two novels, Every Breath and Every Word, will want to read this one to see how it all ends.
reviewed by Stella Lees