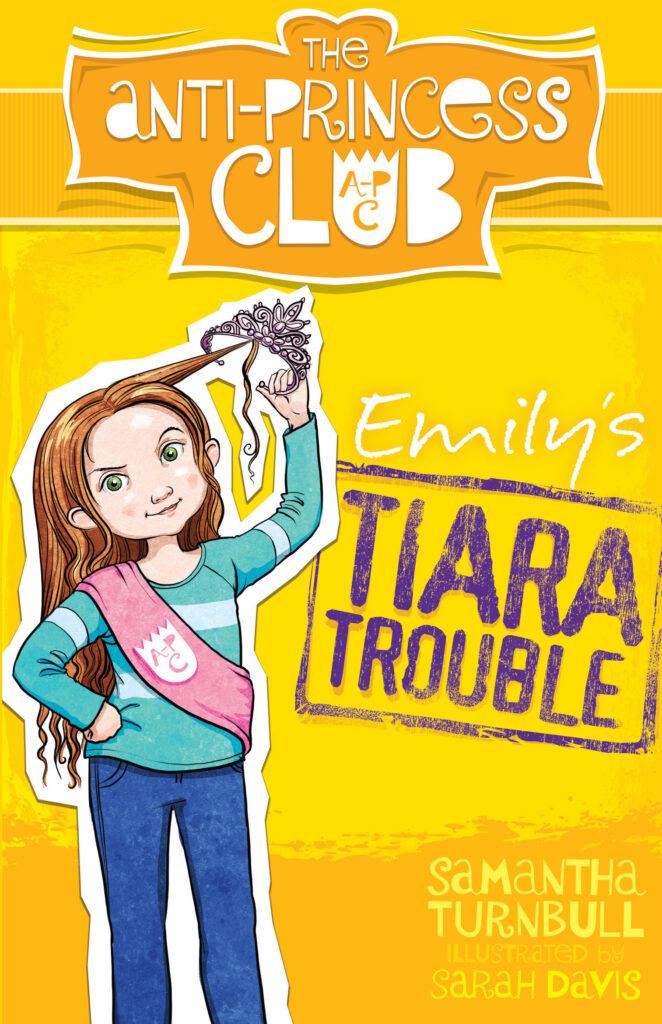 Samantha Turnbull (text), Sarah Davis (illus.). Emily's Tiara Trouble (The Anti-Princess Club #1). Allen & Unwin, March 2015, 144pp., $9.99 (pbk),  ISBN 9781743319840.
This is the first book in Samantha Turnbull's The Anti-Princess Club series, which she wrote when she couldn't find a book for her daughter that didn't feature a princess or a fairy.  And the rest, as they say, is history.
In a nutshell, The Anti-Princess Club series follows the trials and adventures of ten-year-old best friends – Bella, Grace, Chloe and Emily – whose club motto is 'we don't need rescuing'. The main theme in Emily's Tiara Trouble is that girls should be valued for who they are and not how they look. Even though it is written for a young audience, I was delighted when Emily took a stand at a beauty pageant where young girls are plastered with makeup and dressed up in ditzy costumes.
Davis' black and white illustrations are peppered throughout the book and support the story line when required. Her depiction of Emily's expression while she is getting her hair 'done' is great. Overall this is an entertaining book, and the tone is set at just the right level for the target audience of young girls.
Reviewed by Jane Carstens