Laura Martin, Edge of Extinction #1, HarperCollins, 23 May 2016,  367pp.,  $16.99 (pbk),  ISBN: 9780008152895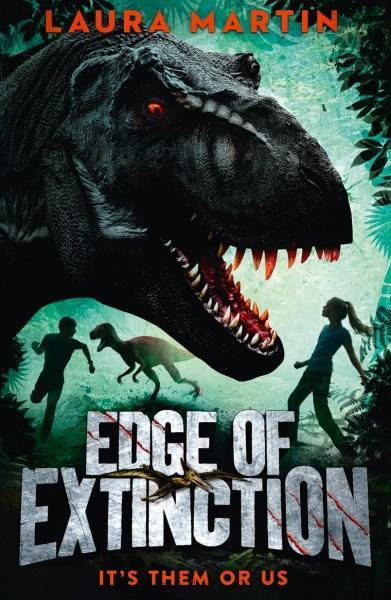 This is a thrilling novel of action featuring a 12 year old girl who has all the courage, foolhardiness, and personality to keep getting up from disasters and pursuing her quest to uncover what happened to her father when he disappeared five years ago. Sky Mundy lives underground with the rest of humanity. Two hundred years ago, when dinosaurs were cloned or genetically engineered back into existence, they reclaimed the earth and drove underground the few humans remaining after a pandemic virus wiped out most of humanity. This scenario will be familiar to readers of fantasy novels. Renegade survivors still above ground live largely on their wits, with bows and arrows as their one remaining effective technology.
Readers will learn a lot about dinosaurs and bravery as they follow Sky Mundy and her friends across a devastated landscape in search of answers to why she is now being hunted and what actually happened to her father, and what the fate of the human race might be. Be prepared to follow this story through a number of novels. Recommended for readers ten to fourteen.
Reviewed by Kevin Brophy