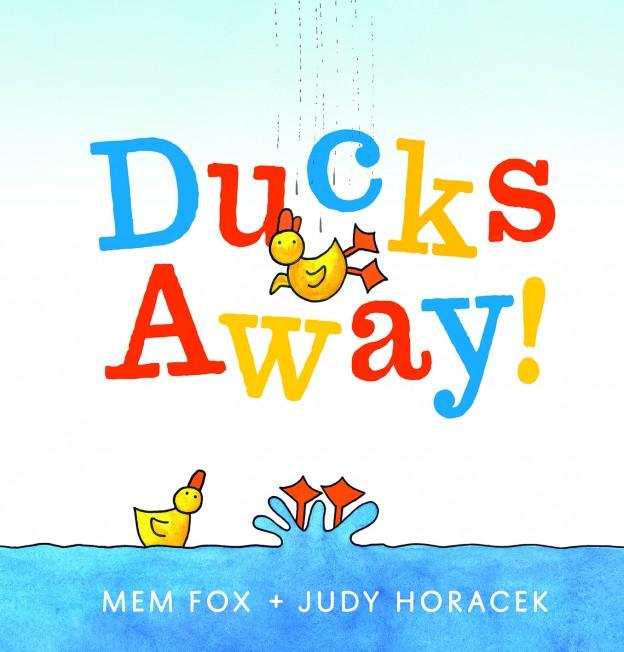 Mem Fox (text), Judy Horacek (illus.), Ducks Away!, Scholastic Australia, Nov 2016,  32pp.,  $19.99 (hbk),  ISBN 9781760158514
Ducks Away!, another classic bedtime tale from legendary duo, Mem Fox and Judy Horacek (Where is the Green Sheep?) is a gorgeously-written and illustrated spin-off of the 'Five Little Ducks' rhyme. Captivating audiences from toddlers to young preschoolers, this picture book is vibrant, playful and utterly delightful.
Fox cleverly reinforces counting forward and back to and from five, in simple addition and subtraction sequences, through her energetic story of a mother duck losing her ducklings, one at a time, to the river below the bridge. Once all five ducklings have toppled into the water, the fierce protector, Mother Duck, takes great flight and joins her little ones with an almighty splash.
With flawless pitch, colour-accentuated numbers, and perfectly placed, bright cartoon illustrations, Ducks Away! is a fun and lively read aloud tale that young children will relish at bedtime, or any time of the day.
Reviewed by Romi Sharp