Karen Tyrrell, Drought Rescue (Songbird #5), Digital Future Press, May 2021, 200 pp., RRP $16.95 (pbk), ISBN 9780648161769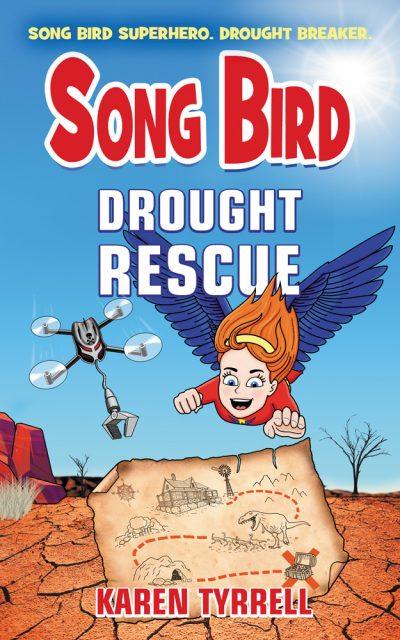 Song Bird: Drought Rescue is the latest installation in the Song Bird middle grade fiction action series, written by author, environmental educator and performer, Karen Tyrrell.
The story opens with Rosie aboard the Spirit of the Outback train as it speeds towards danger. Instantly, the reader is aware that with her 'song' Rosie can access her powers, transforming into 'Song Bird'.
So begins a fast-paced story with our superhero at odds with villain, Destructo. Peril and danger are mixed in with outback challenges such as drought and heat, adding a very Australian flavour to the story. Readers will travel to Longreach, home of the Flying Doctor service, Lark Quarry, home of the worlds' largest dinosaur stampede and immerse themselves in a fun Australian adventure.
Quick fun read for kids age 8+ who love a good versus evil plot.
Reviewed by Stef Gemmill