Mandy Foot, Lucy and Copper, Hachette Australia, June 2021, 32 pp., RRP $16.99 (pbk), ISBN 9780734420282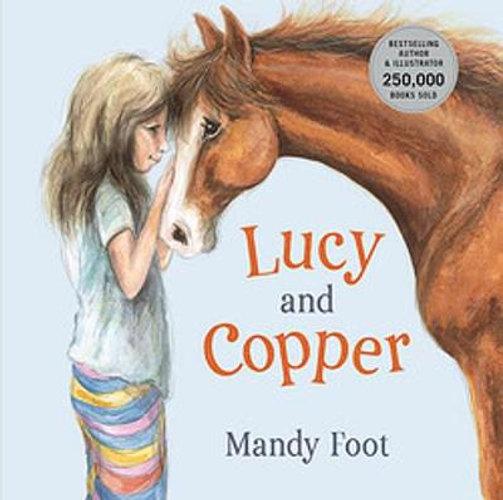 Not so long ago, Lucy and her Shetland pony Smudge galloped up hills and jumped small creeks. Now, Lucy is outgrowing Smudge but when her father brings home a bigger pony, Lucy isn't interested. Copper is too bony, the wrong colour, too dirty. She loves Smudge and just wants to ride him forever. She doesn't need Copper, she asserts to her father. But maybe he needs you, is his gentle response.
This picture book is beautifully illustrated in pencil and water colours – a soft palette suitable to the gentle nature of the book and the pastoral scenes. Lucy is a relatable character in her loyalty to and love for her first pony. It is hard sometimes to grow up and leave parts of yourself behind. Lucy and her father have a positive relationship – he is patient and understanding, and willing to explain other ways of seeing things. This should do well in public and primary school libraries, particularly with the horse lovers.
Reviewed by Rebecca Kemble