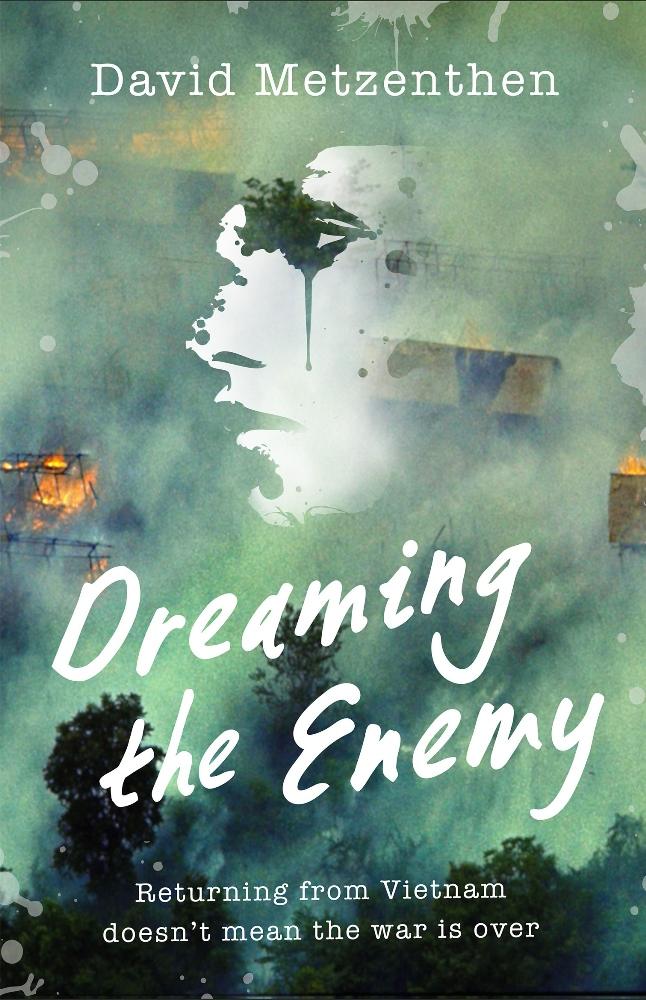 David Metzenthen,  Dreaming the Enemy, Allen & Unwin, April 2016,  304pp., $19.99 (pbk),  ISBN:9781760112257
At nineteen Johnny Shoebridge realizes he will no longer be able to dream of a future as he watches in disbelief his number being drawn from a barrel by a Test cricketer on TV. A joke surely, if were not deadly real. He would now be fighting for his country, not fishing down at the river with his mates or holding hands with Jilly, his high school sweet heart. Conscription meant that Shoey, the country boy from Taralia would have three months of government-funded training, then be sent to Vietnam, to kill, in a war he knew little about.
Johnny knows it's not fair and that his world will not be the same when he returns home from Vietnam. Somehow he must learn to deal with this, the nightmare in his head and lack of community understanding, if not out-right hostility, all because of decisions made by distant men in suits, in Canberra.
The psychological impact of warfare can be a difficult area to explore in fiction but, in Dreaming the Enemy, David Metzenthen does it with consummate skill.  Drawn into Johnny's psyche, which slips between past and present, imaginary and real, the reader vicariously experiences Johnny's world and the horrors of war in a way that is both confronting and illuminating.  We meet Khan the imaginary Viet Cong who inhabits Johnny's head-space and get to know the 'enemy' from the inside as he moves silently through the jungle, to materialize in a rice paddy with an AK 47 and a bag of rice strapped to his back. We hear the air raids, smell the gunfire, taste the fear and sweat, feel his resentment and anger at the invasion of his country.
We meet Johnny's mates, Bazza and Lex, great blokes and the rock that anchors him amid the meaninglessness and destruction of war with their camaraderie, steadfastness and loyalty. So why, he wonders, is he the only one left standing? The focus of this story is not on its heroes or the glory of war, but on its aftermath and the slow journey back from the brink; through friendships and love, Johnny begins to find self- acceptance and meaning. Johnny and Khan represent every man or woman who has ever gone to war and are symbols of our common humanity no matter the nationality or the colour of our skin.
This is a powerful, beautifully written story.
Highly recommended. 14+
Reviewed by Mem Capp