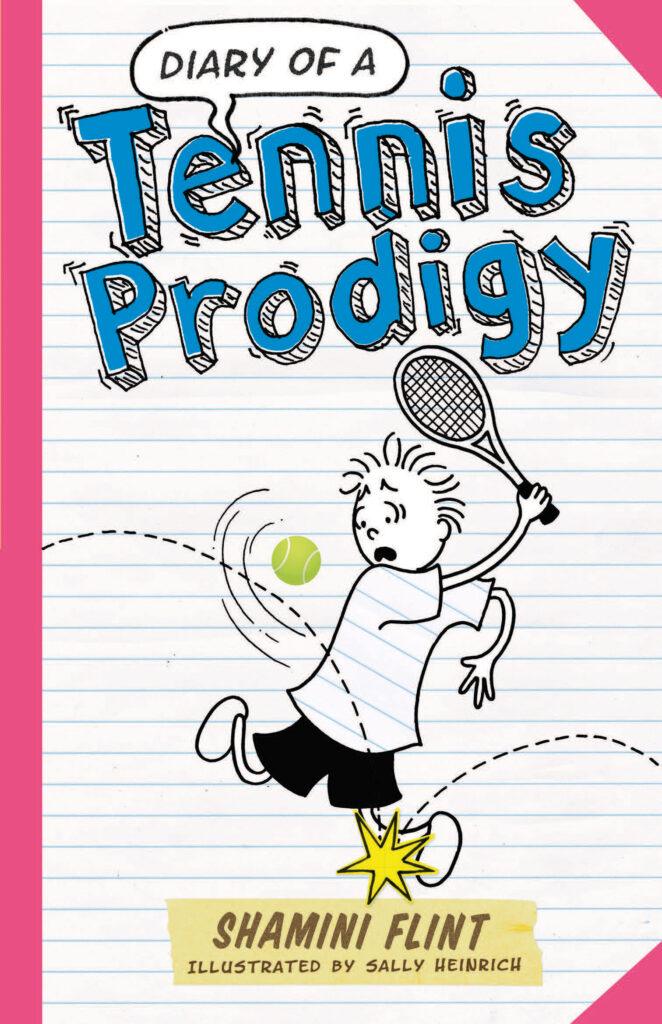 Shamini Flint (text),  Sally Heinrich (illus.) Diary of a Tennis Prodigy, Allen & Unwin, Jan 2016, 112pp.,  $9.99 (pbk), ISBN: 9781760290887
Nine year old Marcus' dad is author of a bestselling self help book, 'Pull Yourself Up By Your Own Bootstraps' and his mission is find the right sport for Marcus. He's not giving up until he does. The problem is, Marcus is hopeless at sport. Any sport. In fact, eight prior books worth of sport – tennis is sport (and book) number nine!
The story of Marcus' 'fear' of his loving dad and multiple failures at everything he tries in the tennis arena is humorous and has a nice twist in the end, using his father's self help logic to turn the tables and showcase his real talents. The ending is rounded out perfectly with Marcus finding a sport that he really does love – albeit unconventional. Flint's treatment of Marcus and his family really appealed to me. Important messages of self worth and valuing difference were found within the humour, as well as lessons about tennis terminology and 'in jokes' (explained in the narration) as a bonus.
The quasi-diary combining Flint's first person narration and comic book style speech bubbles with characters illustrated in outline sketches by Heinrich gives a light and engaging effect. At times however, the speech bubbles cascade down the page, requiring a measure of dexterity with the reading form.
Although this is book number nine of a series, it is enjoyable as a stand-alone, but stopping at one will prove difficult for kids who enjoy a light and humorous read. This feel good story will appeal to both sporty and not-so-sporty kids between 7 and 12 years.
Reviewed by Debra Tidball