Jacqueline Harvey, Clementine Rose and the Bake-Off Dilemma (Clementine Rose #14), Random House Australia, December 2018, 160 pp., RRP $14.99 (pbk), ISBN 9780143780595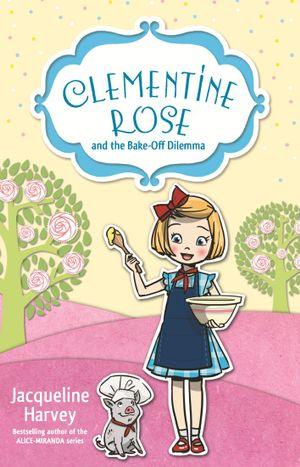 Six year old Clementine Rose lives with her family in Penberthy House. The holidays are coming and Clementine is looking forward to a trip to the city, but her plans are changed when the hosts of The Great Village Bake-Off, Florence and Nobby Loveberry, choose Penberthy House to stage their next show. The village is abuzz with the news and would-be contestants are flocking to the auditions. There will also be a junior bake-off so Clementine is keen to practise her baking skills. But mischief is afoot, and as the filming gets underway, Clementine becomes suspicious that a saboteur is at work. Can Clementine unravel the mystery? And why is Clementine's mother behaving oddly? There are many surprises in store as secrets are revealed and winners are announced.
Recommended for lower primary readers.
Reviewed by Sharon Seymour