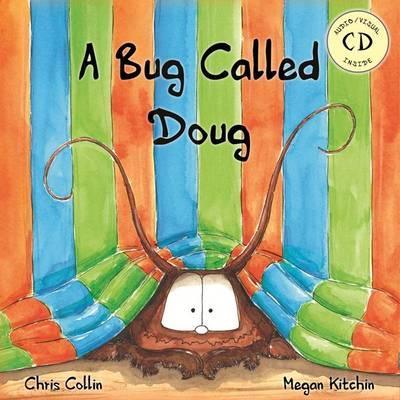 COLLIN, Chris (text) Megan Kitchin (illus.) A Bug Called Doug +CD Funkybooks, 2014 unpaged $24.95 ISBN 9780987450753 SCIS 1657604 
Doug is a bug that is misunderstood when first discovered under a bed by two young boys.  Their immediate reaction is to clobber him, and even their mother is unsympathetic to Doug's plight.  It's not until Doug starts talking to them that they all take a closer look and realise their first impressions of Doug were wrong.  He's actually a loveable bug, and an Australian native!
The rhyming narrative of this book makes it entertaining and easy to read aloud.  When we finally learn who Doug is, the text takes on an educational focus about Australian wildlife.  It ends with a snapshot of native cockroaches and their role in our environment!  The book includes a CD containing a slideshow of the book and a song about Doug the Bug.
reviewed by Jane Carstens