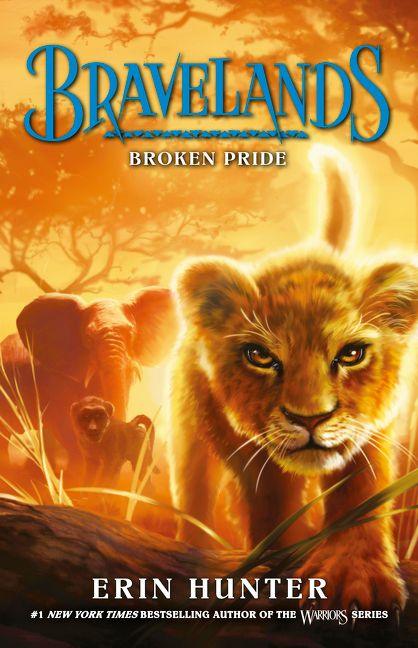 Erin Hunter, Broken Pride (Bravelands #1), HarperCollins Australia, 19 Feb 2018, 336pp., $12.99 (pbk),  ISBN: 9781460756270
Bravelands is a series of books by the prolific author Erin Hunter, with the first installment being Broken Pride. It follows the young cub, Fearless and explores how he copes when his father is murdered and he is expelled from his pride. Along the way, Hunter gives us chapters from the point of view of a young baboon, Thorn, and a young elephant, Sky. Fearless must navigate a world of traditions, spirituality and politics – all without his pride.
The beginning is somewhat reminiscent of The Lion King, the iconic film, in fact I found the similarities between book and film remarkable. But, unlike Simba who finds a home with other outsiders, Fearless is taken in by a troop of baboons. This plot turn injects hilarity, originality and excitement – I've never read about baboons before!
Hunter does an excellent job of building this animal world, complete with different species' beliefs and mythos, and the entanglement of these across species. She also deftly handles a plot that spans several characters and motivations, all the while keeping the reader wanting more.
Teachers could use this book as a class novel, for a literature circle or simply to recommend to an animal-lover. The political machinations and twists, along with the spiritual overtones, mean it would also appeal to those young readers who love to read fantasy.
Reviewed by Madeleine Crofts