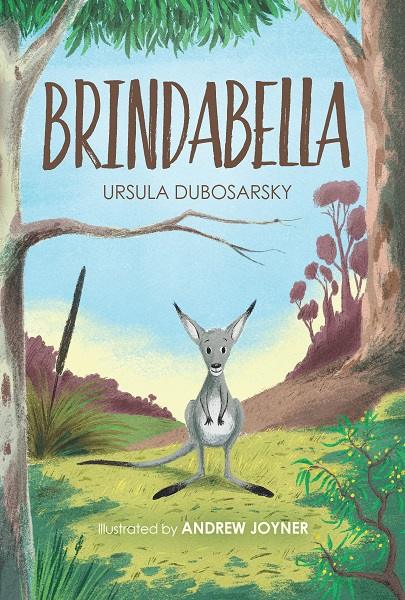 Ursula Dubosarsky (text), Andrew Joyner (illus.), Brindabella, Allen & Unwin,  April 2018, 208pp.,  $16.99 (pbk),  ISBN 9781760112042
Pender is a young boy who lives with his father on a rural property. An artist, Pender's father works in his studio during the day, giving the somewhat lonely boy the freedom to explore the surrounding bush. On one of his walks, Pender comes across the body of a kangaroo, presumably killed by hunters. He is surprised to find a joey in her pouch and decides to take her home. Pender cares for Brindabella until she responds to the call of the wild and returns to the bush. Pender misses her and wonders about her until they cross paths again, under dramatic circumstances.
This is a moving story about friendship and loss. Dubosarsky captures the essence of the bush with rich descriptive language. Entering Pender's world, we see, hear, smell and feel along with him. Later, we are privy to Brindabella's thoughts and feelings as she becomes more independent, inevitably breaking away from the family and returning to her bush home. There are tender and humorous moments along with suspense and drama. Readers will be challenged to think about the effect humans have on the environment, belonging, freedom and friendship. Andrew Joyner's delightful vignettes scattered throughout the text add an extra layer of interest and meaning.   
Recommended for mid to upper primary students. Also available in eBook format.
Teachers' Notes and downloadable activities are available on the Allen & Unwin website.
Reviewed by Sharon Seymour