Louise Zedda-Sampson, Bowl the Maidens Over, Our First Women Cricketers, LZS Press, April 2021, 98 pp., RRP $40.90 (hbk), ISBN 9780645125504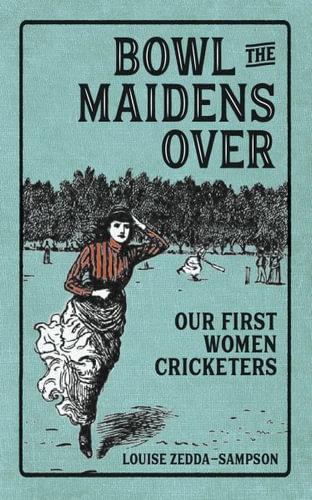 This is a strange little book! According to the author, it is written for adults and secondary school students. It's certainly a scholarly piece, with nine pages of references. However, the book doesn't look academic, with its nostalgic old-school cover, so it sends mixed messages to the reader. It is a slender volume which makes sense as it is actually a revised and expanded version of an article previously published in The Yorker, which is the journal of the Melbourne Cricket Club Library.
The author is a self-confessed cricket tragic, and I'm sure this book will appeal to others suffering the same affliction! Sampson has dug deep to uncover this little-know history of the very first women's cricket matches held in Australia in 1874. And here's the rub: the majority of the 80 pages of text are made up of verbatim newspaper reports of the time, with Sampson weaving them together into a narrative. There are also original illustrations, articles and photographs included, however some are hard to read or distinguish because of the poor quality of the original source – many from the National Library of Australia.
That being said, it's extraordinary to read how some newspapers vilified the women who played in this inaugural game to raise funds for charity, charging them with being unfeminine, 'unsexed' (whatever that's supposed to mean!) and unnatural. We have come a long way and are indebted to these pioneering women who forged the path for future generations of sportswomen.
This would be a useful resource for students exploring the following themes: feminism and women's rights, women's sport history, media bias, Australian history and colonialism. According to the publisher, the book is also available in paperback format for class sets and libraries.
Reviewed by Gaby Meares